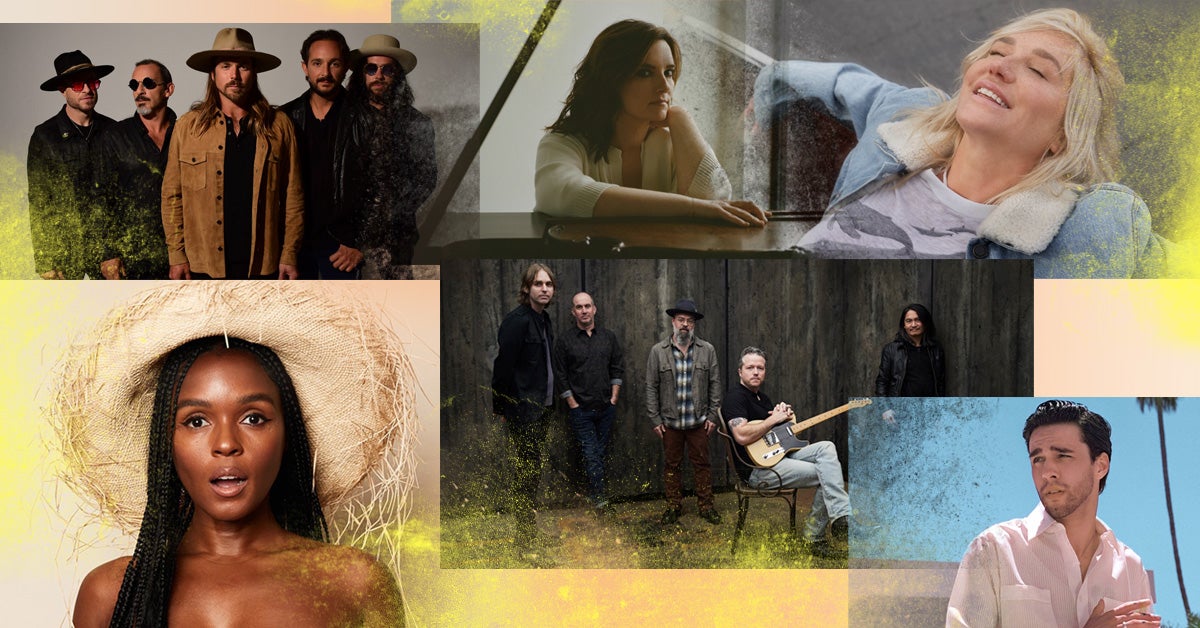 Falling for the Ryman: Upcoming Artists You Need to See
By: Hannah Grubbs
At the Ryman, we have the same fall plans as you:
Break out the sweaters
Visit a pumpkin patch
See our favorite artists perform at the Ryman
This fall, we've got all of your favorite artists performing at the Mother Church. From country to pop to rock, we've got you covered. See who's coming this season and don't miss the opportunity to catch a concert of a lifetime.
September 21: Daniel Tosh
Who needs a good laugh? Well, Daniel Tosh can help with that. The popular comedian is bringing his best jokes, impressions, and storytelling to the stage for a night you won't forget.
September 23: Tommy Emmanuel
One of the most eminent guitar players in the world, Australia-native Tommy Emmanuel is bringing his awe-striking talents to the Ryman for one night only.
September 29 & 30: Little Feat
Formed by lead vocalist and guitarist Lowell George and keyboardist Bill Payne in 1969, rock band Little Feat is coming to the Ryman to perform their best hits to date like "Willin," "Spanish Moon," and "Roll Um Easy." Come see this melting pot of southern music, that draws on country, folk, soul, swamp pop and R&B creating their signature sound they classify as "swamp rock."
October 3: Janelle Monáe
A woman of many talents: singer, songwriter, rapper, and actress, Janelle Monáe is performing on our very own stage. A recipient of eight GRAMMY Award nominations, Screen Actors Guild Award, and a Children's and Family Emmy Award, she is bringing her mezzo-soprano voice to fans for an unforgettable show.
October 8: Mary Chapin Carpenter & Shawn Colvin
One of the most noteworthy and versatile singer-songwriters of her generation, Mary Chapin Carpenter, has won five Grammy Awards and sold over 15 million albums and she's bringing her country and folk music to the Mother Church. She will be playing with Shawn Colvin who has also won a Grammy Award for her song, "Sunny Came Home."
October 12-22: Jason Isbell Residency
No one does residencies like the Ryman. Come see Jason Isbell, former member of Drive-By Truckers, songwriter for The 400 Unit, and the recipient of four Grammys, on our stage. If there's any residency that's worth it, it's this one.
October 23 & 24: Kesha
We're "Praying" that you're coming to see Kesha! Sure to give the performance of a lifetime, she has been nominated for seven Billboard Music Awards, two Grammy Awards, three American Music Awards, five MTV Video Music Awards, and three MTV Europe Music Awards. Join us to jam out to Kesha's top songs like "Blow," "Die Young," and "Tik Tok."
October 25: Brandy Clark
Singer-songwriter Brandy Clark is making her headlining Ryman debut this October. An incredible artist in her own right, Brandy has also written songs that have been recorded by Sheryl Crow, Reba, Miranda Lambert, the Band Perry, Billy Currington, Darius Rucker, Kacey Musgraves, and more.
October 26: Chris Tucker
After years out of the spotlight, comedian Chris Tucker is re-emerging to bring his unique personality and best laughs to fans. As an actor, writer, and producer, he has is sure to give you a performance you won't want to miss.
November 8: Lukas Nelson & POTR
Country rock group Lukas Nelson & POTR is bringing their unique, raspy sound to the stage with songs like "Find Yourself," "More Than Friends," and "Carolina."
November 16 & 17: Stephen Sanchez
Based in Nashville, Stephen Sanchez got his claim to fame after the release of his 2021 album What Was, Not Now and has continued giving fans the pop rock and folk-pop music they love with his 2022 album, Easy On My Eyes and is upcoming release Angel Eyes. Come see the "Until I Found You" singer live!
November 22: Peter Frampton
Former member of rock bands the Herd and Humble Pie, Peter Frampton is bringing his charisma and charm to the Mother Church for a night full of his chart-toppers like "Show Me The Way," "Baby, I Love Your Way," and "Do You Feel Like We Do."
Grab your sweater and slide into one of our pews this fall for an unforgettable live show, no matter which night you visit the Ryman! And, you can either add a tour onto your Ryman ticket or just come visit us during the day and we'll get you backstage to take in all of the sights and sounds that make the Ryman everything it's known for!
Stay in Touch
What's almost as iconic as visiting the Ryman? Always having the inside scoop!
Sign up for exclusive updates, offers, and events, so you never miss out on what's happening at the Mother Church.