Peter Frampton remains one of the most celebrated artists and guitarists in rock history. At 16, he was lead singer and guitarist for British band the Herd. At 18, he co-founded one of the first super groups, seminal rock act Humble Pie. His session work includes collaborations with such legendary artists as George Harrison, Harry Nilsson, David Bowie, Jerry Lee Lewis, Ringo Starr, John Entwistle and many others. Frampton was recently inducted in the Musicians Hall of Fame, played an integral part in the 50th anniversary celebration of the Beatles' arrival in the U.S. by performing on CBS' "The Night That Changed America: A GRAMMY Salute to The Beatles." His fifth solo album, the electrifying Frampton Comes Alive! is celebrating its 40th anniversary this year and remains one of the top-selling live records of all time. In addition, he continues to tour non-stop including Frampton's Guitar Circus and Peter Frampton Raw, An Acoustic Tour. Frampton's latest album Acoustic Classics is available now, featuring stripped-down versions of his classic hits including "Baby, I Love Your Way," "Lines On My Face," "Do You Feel Like I Do," "Show Me The Way" and more.
Wednesday,
November
22
7:30PM
7:30 PM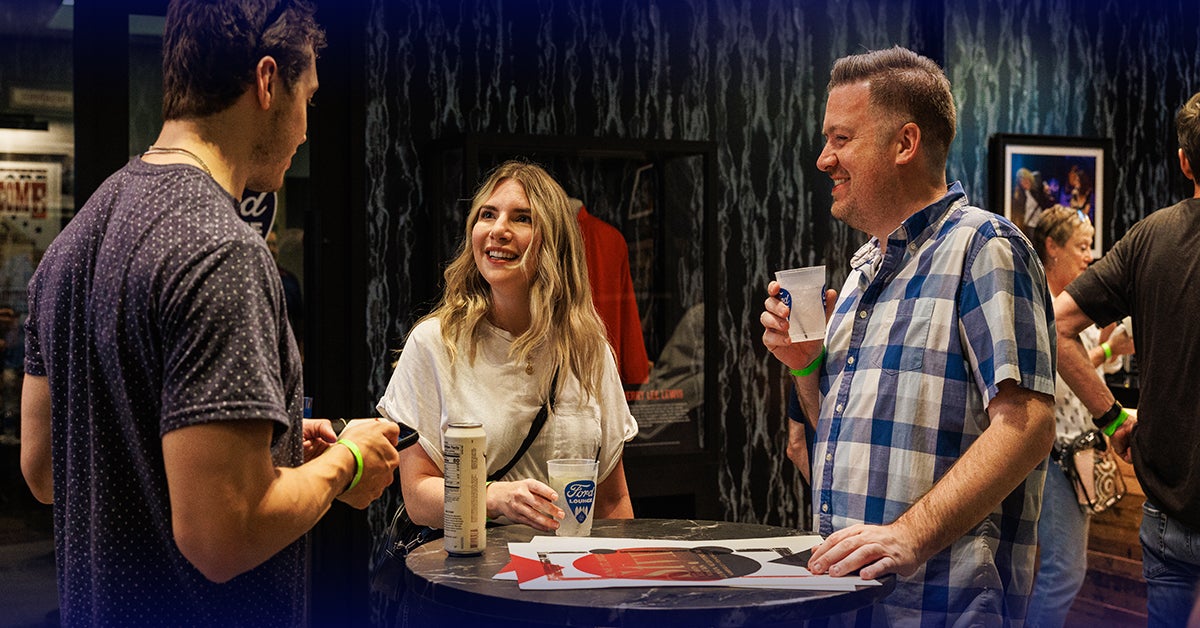 ELEVATE YOUR RYMAN EXPERIENCE
Want to make your night at the Ryman an iconic one? Snag a spot in our new and improved Ford Lounge. Hang out in our recently-expanded private space, grab some food and a top-shelf drink from the open bar, and take home a commemorative Hatch Show Print Poster.
Upgrade your ticket, you deserve it!
Note: Must purchase show ticket separately.
Venue Information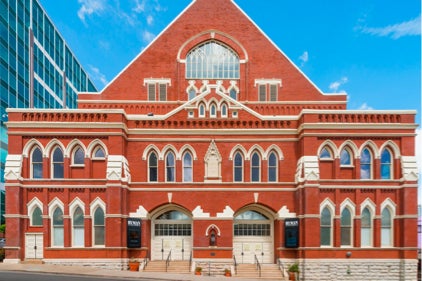 Ryman Auditorium
Ryman Auditorium, located at 116 Rep. John Lewis Way North, in Nashville, Tennessee, is one of the most celebrated venues in modern music. Built in 1892, the historic 2,362-seat live performance venue is the most famous former home of the Grand Ole Opry and is revered by artists and music fans for its world-class acoustics. A bucket list moment for both fans and artists alike, her iconic stage has hosted performers from across genres, such as Elvis Presley, Bruce Springsteen, Charley Pride, Loretta Lynn, Johnny Cash, Harry Styles, Wu-Tang Clan, Lizzo, and thousands more. While offering a diverse lineup and thriving concert schedule with over 200 shows per year, the venue is also open for daytime tours year-round. Along with best-in-class production technologies and livestream capabilities, the Ryman has been named Pollstar's Theater of the Year for 13 years through 2021.
Stay In Touch
Subscribe for updates, events offers and more. To sign up to receive our emails, Fill in the following fields and hit submit. Thanks, and Welcome!