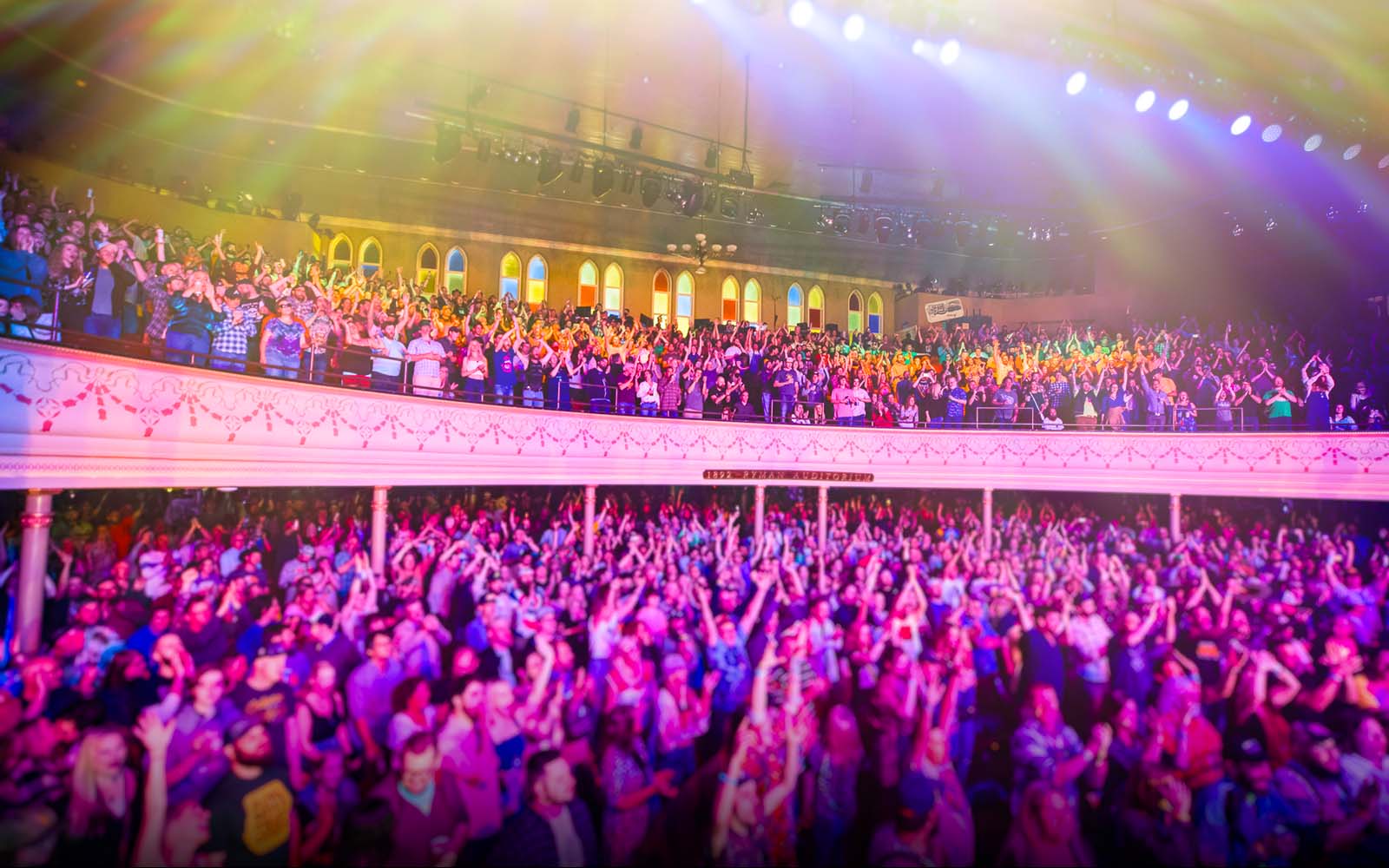 ABOUT THE RYMAN
"Sweetest sounding room of all time."

Beck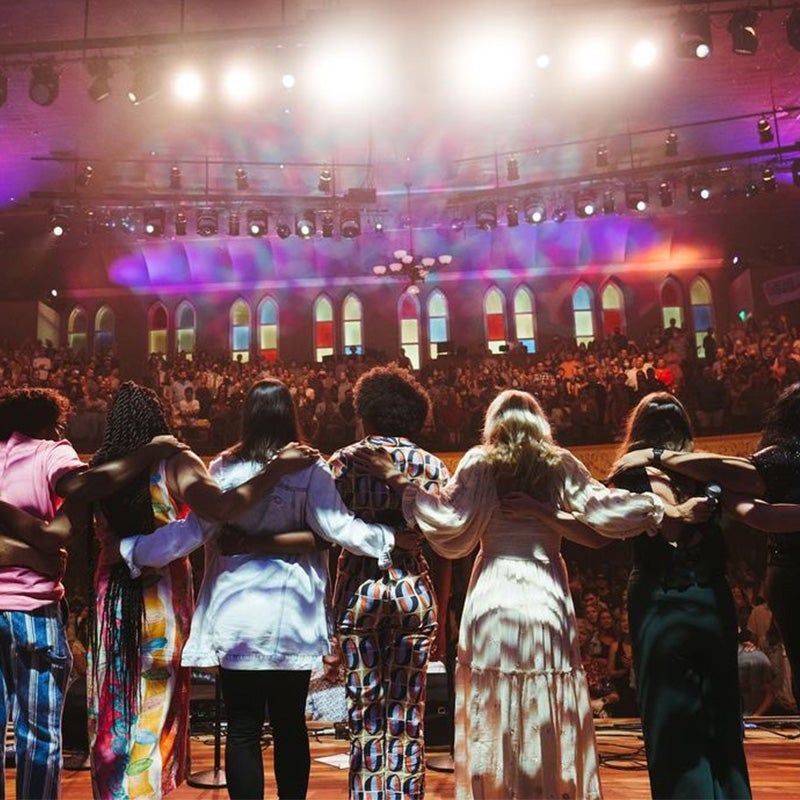 Music's Most Iconic Stage
A world-renowned concert hall, Rock & Roll landmark, famous former home of the Grand Ole Opry, and music's most iconic stage, Ryman Auditorium is the "Mother Church" bringing artists and fans together for unforgettable music moments. This beloved Nashville landmark isn't just another nightly music venue or daytime tourist stop. This is hallowed ground.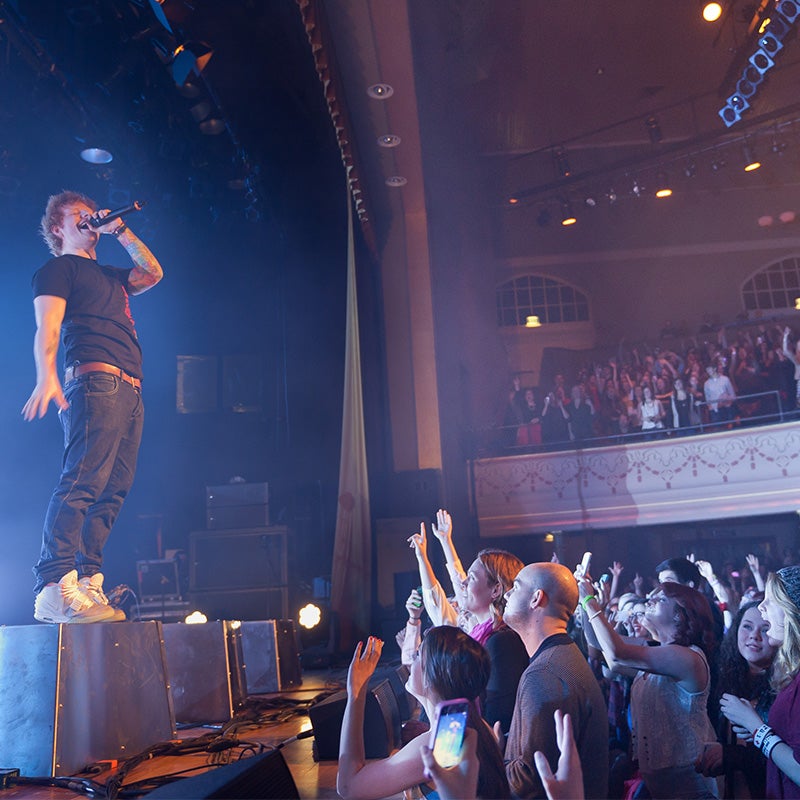 Today's Biggest Performers
From Elvis and Johnny Cash to B.B. King, Lizzo to Harry Styles, Foo Fighters to Joan Jett, the Ryman draws artists from all genres and styles of music. Top comedians, authors, political figures, and entertainers from all walks of life have made history inside these storied walls, and continue to night after night.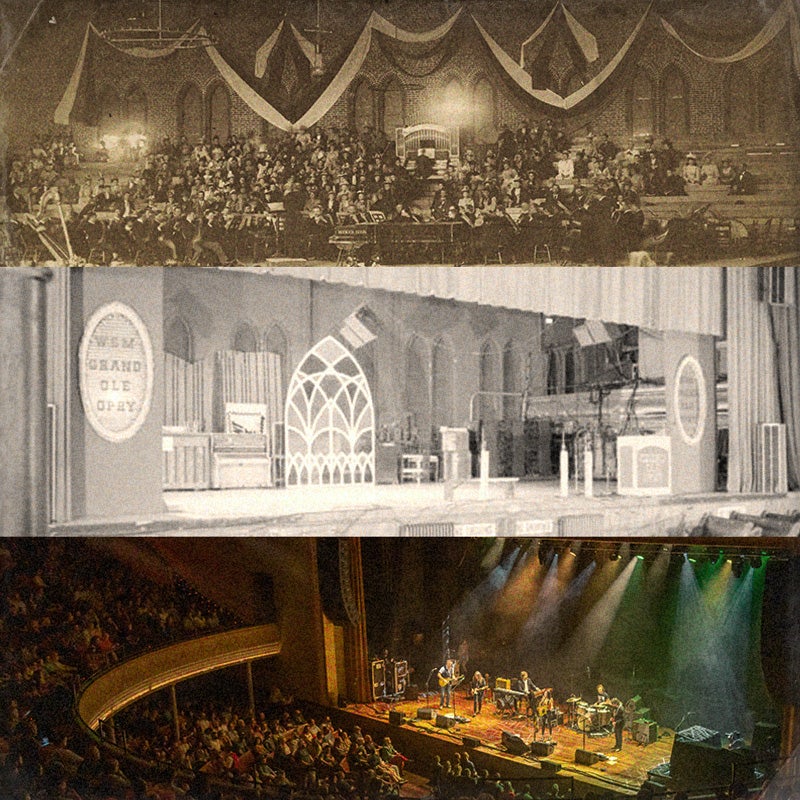 Deep Musical Roots
Originally built as the Union Gospel Tabernacle over 130 years ago, the Ryman was designed as a beacon for evangelicals in downtown Nashville. But it became country music's main stage in the '50s and '60s as the home of the Grand Ole Opry. Now, as the birthplace of over a century of modern music's defining moments, it's one of the most celebrated venues in the world.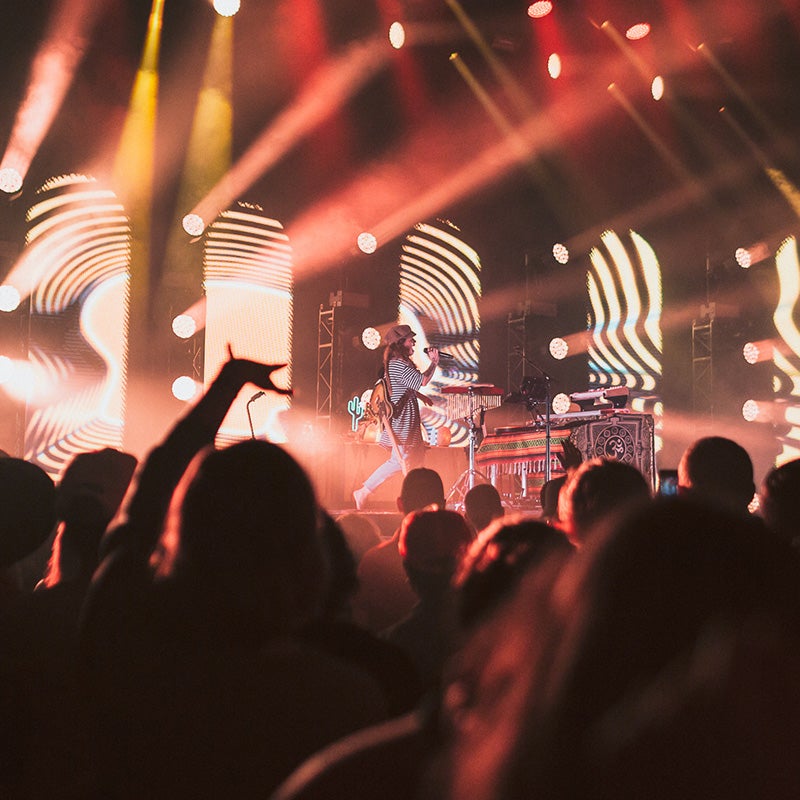 An Unmistakeable Sound
The Ryman's incomparable acoustics create an authentic and transcendent concert experience for every person in the room (even the performers). Its unique architecture and state-of-the-art sound technology make every show one of the best you've ever seen. Even skeptics have called it "spiritual," making it a sacred place for music lovers.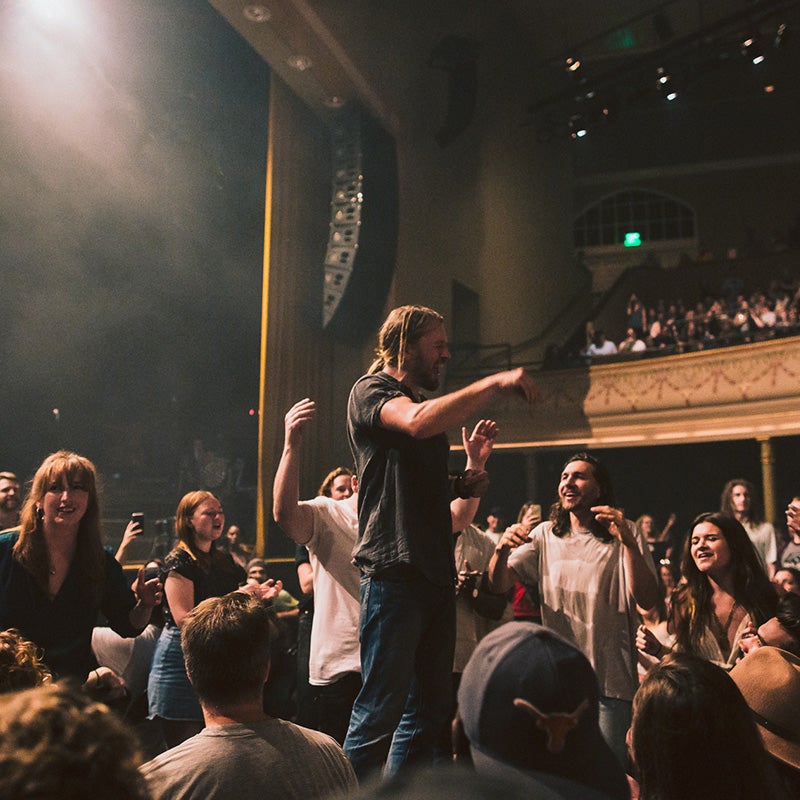 A Place to Gather
Ryman Auditorium has been voted Pollstar's "Venue of the Year" 13 times and is Nashville Scene's "Best Place to Hear Live Music." A reverent and transformative space for country music, the Ryman has hosted ACM Honors, CMA Awards, tributes and memorial services, and several other country music events.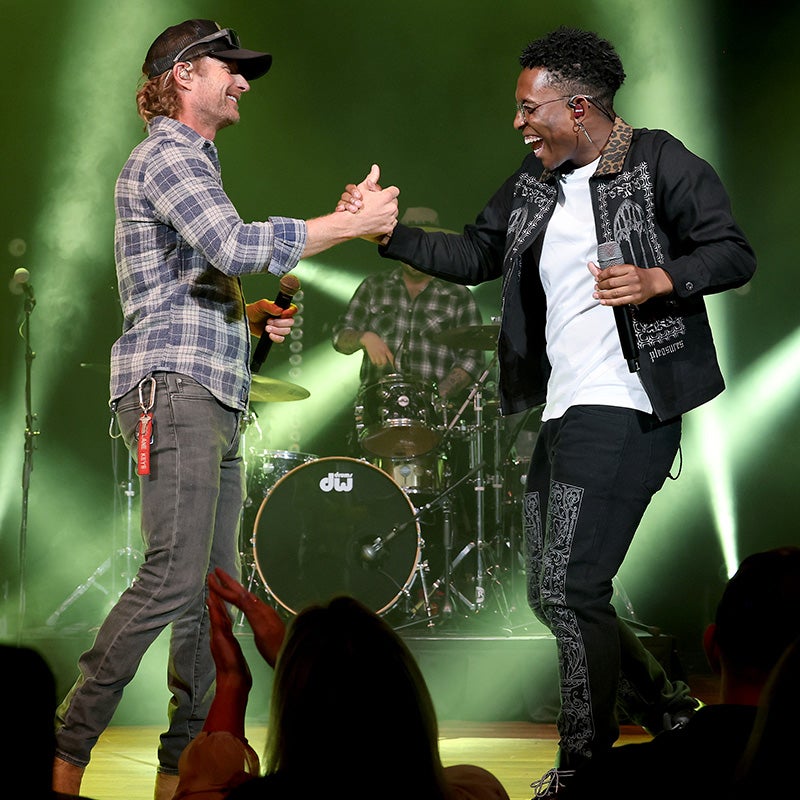 Where All Music Lovers Belong
Ryman Auditorium celebrates all genres, backgrounds and people on its hallowed stage and in every sacred pew. This place is where fans, artists and employees come together to experience music, performances, and the arts. The Ryman and Opry Entertainment Group are committed to working every day to provide a platform for diverse music and entertainment in an environment that is welcoming and free of discrimination for all.
"It's pretty powerful. People go in there and feel connected, and that's, as a performer, what you're always hoping for."

Vince Gill
"This is the closest thing to my version of a church … It feels like the most special place to perform for me because I feel like I'm contributing to something bigger."

CAM
Stay In Touch
Subscribe for updates, events offers and more. To sign up to receive our emails, Fill in the following fields and hit submit. Thanks, and Welcome!