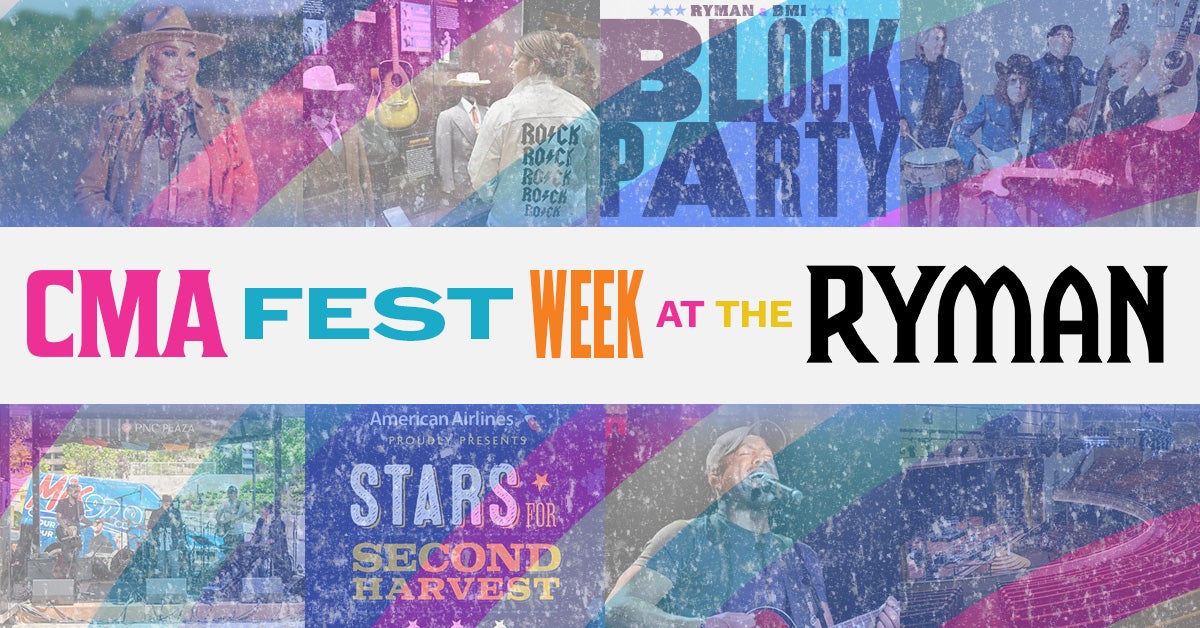 Your Ultimate Guide to CMA Fest Week at the Ryman
By Hannah Grubbs
The week leading up to CMA Fest is always a hot one in Nashville. The iconic Ryman Auditorium will be hosting can't-miss events, live performances, star-studded tours, and, of course, a stacked lineup of concerts:
June 3 & 4: Tanya Tucker
Edgy. Classic. Country. A defining voice of country music and a modern-day legend, 2023 Country Music Hall of Fame Inductee and two-time GRAMMY Award winner Tanya Tucker continues to inspire artists today. Born in Seminole, Texas, Tanya had her first country hit, the classic "Delta Dawn," at the age of 13 in 1972. After almost 50 years in the music industry, she has now become one of the most influential and recognizable voices in country music and she's not stopping yet. She has amassed 23 Top 40 albums and an impressive total of 56 Top 40 singles, ten of which reached the No. 1 spot on the Billboard country charts. The recipient of two CMA awards, Tanya, will take the stage for a one-of-a-kind fan experience you won't want to miss.

June 5: Darius Rucker & Friends
This beloved fundraising concert has brought together multi-time Diamond-certified country legend Darius Rucker and his all-star friends in support of St. Jude Children's Research Hospital for years. The event helps to celebrate the start of CMA Fest and has raised over $3 million over the course of 13 shows (and counting). Previously, this concert has featured many talented and well-known artists such as Lauren Alaina, Jason Aldean, Brooks & Dunn, Brothers Osborne, Kane Brown, Luke Bryan, Luke Combs, Sheryl Crow, Charles Kelley of Lady A, Ashley McBryde, A.J. McLean of the Backstreet Boys, Brad Paisley, Kenny Rogers and Tommy Thayer of KISS, just to name a few. Proceeds will go to St. Jude Children's Research Hospital and will leave the hearts of fans feeling full.
June 6: Stars for Second Harvest with Craig Wiseman & Friends
Stars for Second Harvest returns to the Ryman for an incredible acoustic lineup of country music, presented by American Airlines and hosted by famed songwriter, producer, and Big Loud Founder Craig Wiseman. Artists ERNEST, Rodney Clawson, Chris Tompkins, and Jake Worthington will take the stage to perform in order to promote Second Harvest's mission of providing food to people facing hunger and advance hunger solutions in Middle and West Tennessee. In previous years, country music legends Keith Urban, Blake Shelton, and Dierks Bentley have all taken to this stage, never leaving fans disappointed.

June 7: Marty Stuart's Late-Night Jam
This year will mark Marty Stuart's 20th Late-Night Jam at the Ryman. This performance will be packed full of some of the best Country Music Hall of Fame, Rock and Roll Hall of Fame, and Bluegrass Hall of Fame legends in history. This year's show will feature a variety of artists including Joe Walsh, John Oates, The Del McCoury Band, Sierra Ferrell, Chapel Hart, Connie Smith, Gary Mule Deer, Jake Worthington, and The Grand Ole Opry Square Dancers. This is a must-see for any downhome country music fan.
June 10: Opry Country Classics
Opry Country Classics is THE Music City matinee to see. It's the series that celebrates the classic songs that made you fall in love with country music in the first place where an impressive group of artists come together to perform timeless classics by the likes of Johnny Cash, Patsy Cline, Alan Jackson, and more. This year's show will feature artists such as John Berry, The Gatlin Brothers, Jamey Johnson, and many others.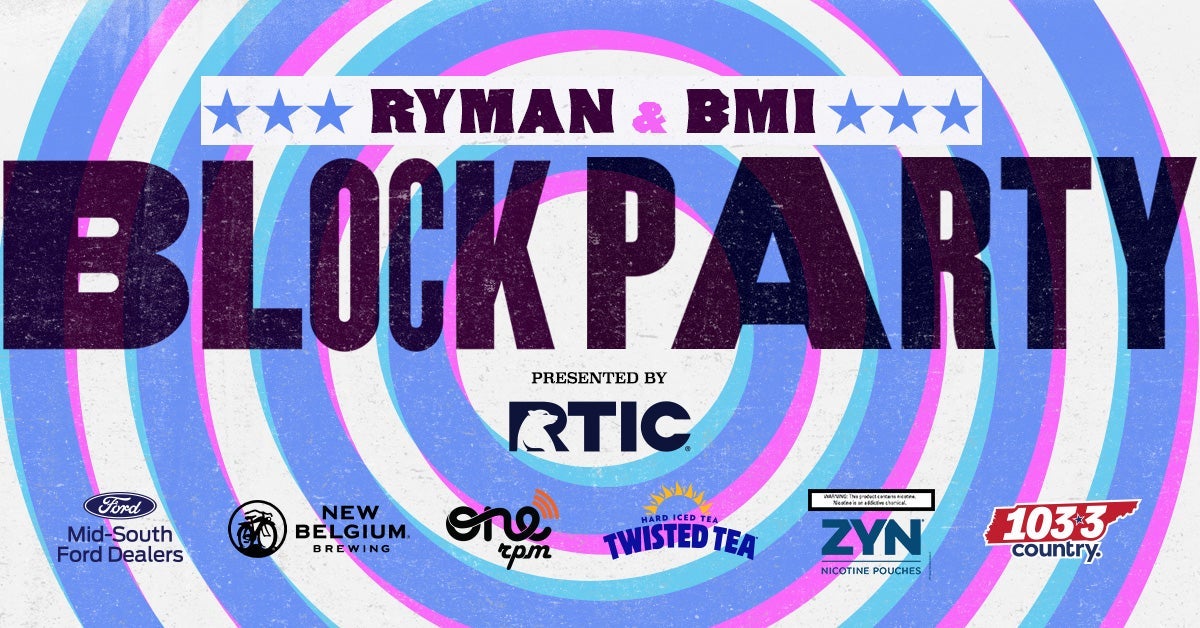 Ryman & BMI Block Parties
­­­­Not going to make it to a concert? Check out the Ryman & BMI Block Parties presented by RTIC on the PNC Plaza. Music lovers and city-goers come for three days of free live music by Nashville's newest up-and-coming artists, photo ops, giveaways, food trucks, an outdoor bar, and tons of surprises. From Thursday, June 8, to Saturday, June 10, we'll get the party started around 1 p.m. and keep it going until 6 p.m. CMA Fest fans will bear witness to a thrilling line-up of artists including Clayton Anderson, Bennett Hall Band, Matt Castillo, Chapel Hart, Mae Estes, Reid Haughton, Angie K, Ella Langley, Vincent Mason, Dan Smalley, Nate Kenyon, Trey Lewis, Bryan Martin, Neon Union, On The Outside, RVSHVD, Jillian Steele, and The Woods. Stay tuned for daily lineups.
---
If you're in town for CMA Fest, or just looking for an excuse to pop over to music's most iconic stage, this is the perfect time to snag tickets to some of this summer's hottest events at the Ryman. Get tickets before they're gone.
Stay In Touch
Subscribe for updates, events offers and more. To sign up to receive our emails, Fill in the following fields and hit submit. Thanks, and Welcome!