By 2013, Keane had released four full length LPs, sold 12 million albums, and won two Brit Awards and an Ivor Novello. Hopes and Fears, their debut, had entered the list of the 40 best-selling albums in the UK of all time, and they had toured more than 40 countries, playing live everywhere from Rio de Janeiro to Amsterdam; from Wembley Stadium to Saturday Night Live. The novelist Bret Easton Ellis described Perfect Symmetry as "the perfect, orgasmic pop song" while Irvine Welsh asked to direct the video for Atlantic. Pharrell had invited the band to hang out at his studio and Lily Allen declared herself a massive fan, going on to cover Somewhere Only We Know, a song which has now taken on a life of its own with a younger generation of fans.
But after 15 years, and having been friends since childhood, the band were just about ready to call it a day. Frontman Tom Chaplin felt restless, ready to write and record a solo album, and wondering if he might sabotage the band if he stuck around. Meanwhile the band's songwriter and keyboard player, Tim Rice-Oxley, the first of them to get married and have children, was about to find his life coming unstuck in a very different way. Jesse Quin, the bassist, had plans to open an arts centre, while Richard Hughes thought he might just put the drumsticks down for good. So in 2013 the band bowed out with a show in Berlin that felt like an ending, though it was never officially announced as such. And then everything went quiet on the Keane front.
Until recently, when, after releasing two solo albums, Tom realised there was something missing from his life - a relationship that was so pivotal, it felt like family. He realised he longed to see Tim again, so they met up, only for Tim to reveal that he had been working on some new material. When Tom heard it, he was shocked. Tim had always written emotional songs but these were different, deeper; written from the gut and from the heartbreak, telling a story of love and lust and messing it all up. But there was humour in there too, as well as pain.
As Tim puts it: "Hopes and Fears was a break-up album, but it was about a break-up when I was 19. It's a bit different as you get older - your whole world shifts on its axis." They both realised that what was missing from this music was a certain vocalist. "I thought it was the most personal, most vulnerable set of songs that I'd ever heard. And I was very drawn to that," explains Tom. "It felt like a story that I could articulate." And so the band reconvened, all four of them excited to realise they could make something powerful together, something new. As Rich says, "I think we realised that we're more than the sum of our parts."
Keane will be playing select festivals around the UK and Europe this summer for the first time since 2013, with new music and additional live dates to be announced in the coming months
Sunday,
September
15
8:00PM
8:00 PM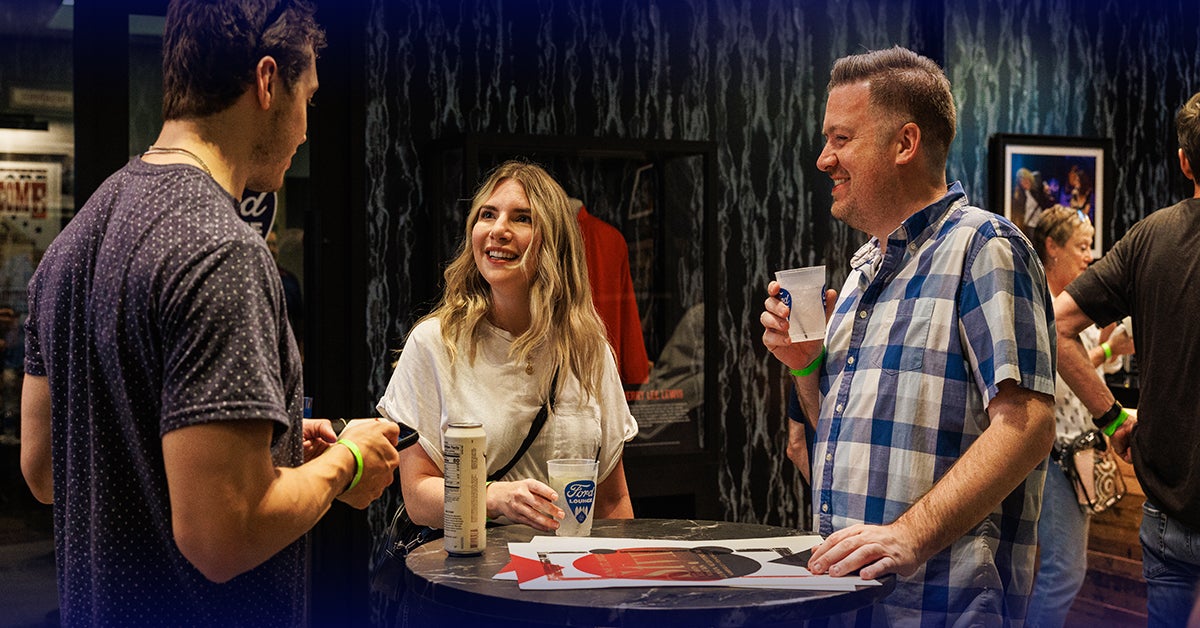 ELEVATE YOUR RYMAN EXPERIENCE
Want to make your night at the Ryman an iconic one? Snag a spot in our new and improved Ford Lounge. Hang out in our recently-expanded private space, grab some food and a top-shelf drink from the open bar, and take home a commemorative Hatch Show Print Poster.
Upgrade your ticket, you deserve it!
Note: Must purchase show ticket separately.

Venue Information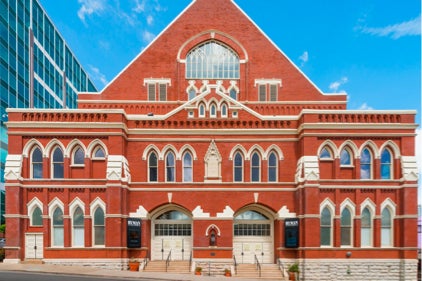 Ryman Auditorium
Ryman Auditorium, located at 116 Rep. John Lewis Way North, in Nashville, Tennessee, is one of the most celebrated venues in modern music. Built in 1892, the historic 2,362-seat live performance venue is the most famous former home of the Grand Ole Opry and is revered by artists and music fans for its world-class acoustics. A bucket list moment for both fans and artists alike, her iconic stage has hosted performers from across genres, such as Elvis Presley, Bruce Springsteen, Charley Pride, Loretta Lynn, Johnny Cash, Harry Styles, Wu-Tang Clan, Lizzo, and thousands more. While offering a diverse lineup and thriving concert schedule with over 200 shows per year, the venue is also open for daytime tours year-round. Along with best-in-class production technologies and livestream capabilities, the Ryman has been named Pollstar's Theater of the Year for 13 years through 2021.
Stay in Touch
What's almost as iconic as visiting the Ryman? Always having the inside scoop!
Sign up for exclusive updates, offers, and events, so you never miss out on what's happening at the Mother Church.