Anywhere off Hatteras Island, Chicamacomico sounds made up, like some wine-drunk incantation or maybe a tongue twister—try to say it ten times fast. But as a former life-saving station built in 1874 on the Outer Banks of North Carolina, the name is perhaps the perfect metaphor and title for American Aquarium's ninth studio album.
The Old North State is tattooed on the bones of front man BJ Barham, who has never lived more than two hours from his hometown in Reidsville. But, more so, what better to represent an album about loss than a place built to save the lives of shipwrecked mariners and passengers? Song as a sort of salvation is something Barham hopes this album can do for the band's established and growing fanbase. Sometimes when we're drowning, music keeps us afloat.
"When these massive life changes happen, we feel like we are the only ones facing these problems," Barham said. "I hope this album serves as a salve to anyone who has experienced this sort of loss over the last few years. I hope it makes them feel a little less isolated and disconnected. I want them to know that someone out there is going through the exact same shit and that they are not alone."
With tracks tackling personal loss—the loss of his mother and grandmother, the loss of a child, the loss of youth and time and the creative spark that drives him—Chicamacomico feels stripped down and bare-boned in its instrumentation compared to earlier records. The orchestration is dialed back leaving the lyrics to stand naked front and center. It's reminiscent of Rockingham, Barham's 2016 solo album, and this may be in part a result of producer Brad Cook, who produced both albums as well as the band's 2015 record Wolves. But it's likely more a sign of the maturing sound and expanding scope of a songwriter now fully comfortable and confident in his own skin.
"When you are young, you want to play everything loud and fast and I think that comes, at least in part, from uncertainty. I hadn't fully found my voice back in those early days so the louder and faster the songs were the less chance someone could actually hear what I was saying. I'm not afraid of the lyrics sitting way out front anymore because I am confident in the songwriting. The band can still cut loose and take over a song, but they aren't expected to do all the heavy lifting these days."
Few songwriters swing the hammer as hard and precise as Barham and it is a testament to the humility and trust of his bandmates that they take the back seat and allow his storytelling to drive us home. With a heavy tour the rest of the year and a backlist of brass-knuckled bangers, each will surely have their fair share of time at the wheel.
But as for this record, be thankful for the subtlety, for the stillness and for the quiet. For ten songs, Chicamacomico will hold your head above water.
Saturday,
January
20
8:00PM
8:00 PM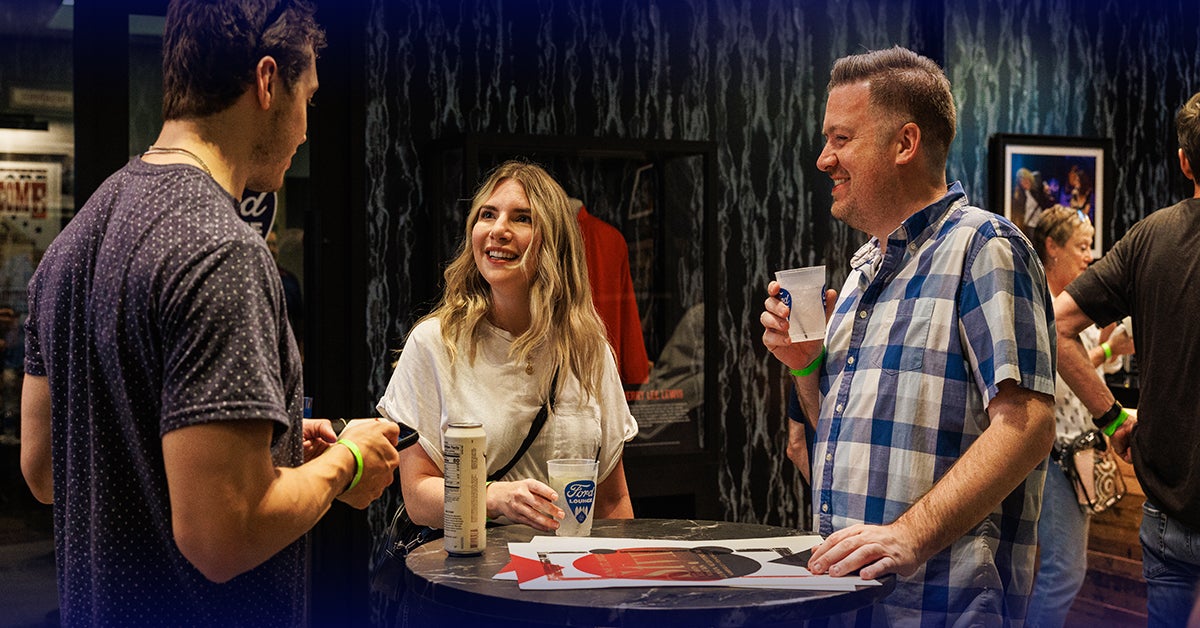 ELEVATE YOUR RYMAN EXPERIENCE
Want to make your night at the Ryman an iconic one? Snag a spot in our new and improved Ford Lounge. Hang out in our recently-expanded private space, grab some food and a top-shelf drink from the open bar, and take home a commemorative Hatch Show Print Poster.

Upgrade your ticket, you deserve it!
Note: Must purchase show ticket separately.
Venue Information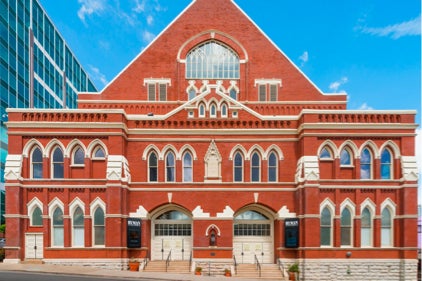 Ryman Auditorium
Ryman Auditorium, located at 116 Rep. John Lewis Way North, in Nashville, Tennessee, is one of the most celebrated venues in modern music. Built in 1892, the historic 2,362-seat live performance venue is the most famous former home of the Grand Ole Opry and is revered by artists and music fans for its world-class acoustics. A bucket list moment for both fans and artists alike, her iconic stage has hosted performers from across genres, such as Elvis Presley, Bruce Springsteen, Charley Pride, Loretta Lynn, Johnny Cash, Harry Styles, Wu-Tang Clan, Lizzo, and thousands more. While offering a diverse lineup and thriving concert schedule with over 200 shows per year, the venue is also open for daytime tours year-round. Along with best-in-class production technologies and livestream capabilities, the Ryman has been named Pollstar's Theater of the Year for 13 years through 2021.
Stay in Touch
What's almost as iconic as visiting the Ryman? Always having the inside scoop!
Sign up for exclusive updates, offers, and events, so you never miss out on what's happening at the Mother Church.