Earl Scruggs was born and grew up near Shelby, North Carolina in Cleveland County. Located in the Piedmont section of the state, it is an area known for its strongholds of banjo enthusiasm. Earl's father, George Elam Scruggs, was a farmer and a bookkeeper. He also played fiddle and banjo. Earl's older brothers, Junie and Horace, and his two older sisters, Eula Mae and Ruby, played the banjo and guitar. His mother, Lula Ruppe Scruggs played the organ.
The area where Earl grew up spawned a number of banjo players; some played in the two finger style and some utilized the three finger style. This banjo picking style originated around a small area where Earl grew up and was not heard in any other part of the country except in that general region of North Carolina. He relates the incident on how he developed the three finger style that was later to bear his name. He and his brother had been into an argument and Earl went into his room and closed the door. He was playing a tune on the banjo titled "Ruben." He was subconsciously picking when he suddenly realized he was using three fingers rather than the usual two-- the thumb, index and middle finger. He had been trying to play with three fingers and had not been able to do so. His brother said Earl came running out of the room yelling, 'I've got it! I've got it! I can play with three fingers!" He became so engrossed in playing the tune that he did not try playing anything else for a week. His older brother came over to visit and ask him if that was all he could play! Earl said it shocked him because he had the banjo in a D tuning all week and had not even tried another tune! However, when he did change the tuning, he was able to play other tunes on the banjo with the three finger method. As he progressed with his playing, he had the ability to develop a different approach from the style he had heard played by other banjo players in the area. He smoothed out the rolls into a syncopated rhythm pattern. He emphasized the melody lines and had excellent timing and tone with his playing. The style he developed was a method that had not been heard before.
Saturday,
January
6
8:00PM
8:00 PM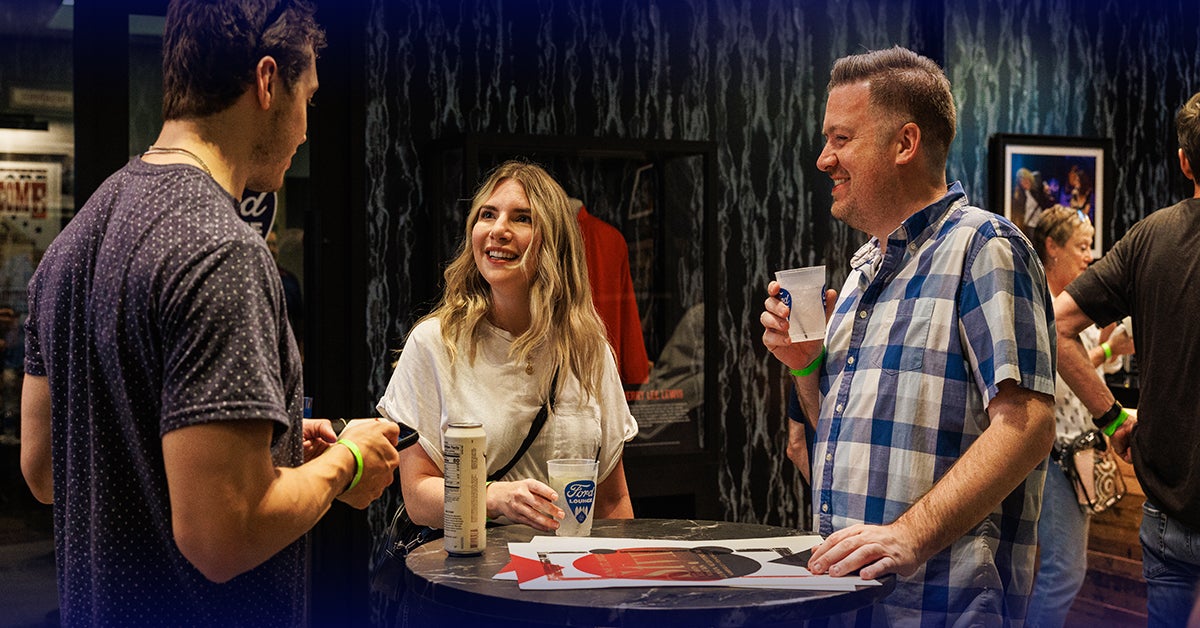 ELEVATE YOUR RYMAN EXPERIENCE
Want to make your night at the Ryman an iconic one? Snag a spot in our new and improved Ford Lounge. Hang out in our recently-expanded private space, grab some food and a top-shelf drink from the open bar, and take home a commemorative Hatch Show Print Poster.
Upgrade your ticket, you deserve it!
Note: Must purchase show ticket separately.

Venue Information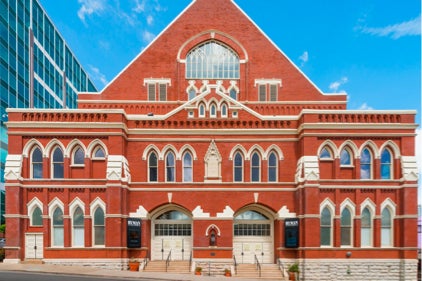 Ryman Auditorium
Ryman Auditorium, located at 116 Rep. John Lewis Way North, in Nashville, Tennessee, is one of the most celebrated venues in modern music. Built in 1892, the historic 2,362-seat live performance venue is the most famous former home of the Grand Ole Opry and is revered by artists and music fans for its world-class acoustics. A bucket list moment for both fans and artists alike, her iconic stage has hosted performers from across genres, such as Elvis Presley, Bruce Springsteen, Charley Pride, Loretta Lynn, Johnny Cash, Harry Styles, Wu-Tang Clan, Lizzo, and thousands more. While offering a diverse lineup and thriving concert schedule with over 200 shows per year, the venue is also open for daytime tours year-round. Along with best-in-class production technologies and livestream capabilities, the Ryman has been named Pollstar's Theater of the Year for 13 years through 2021.
Stay in Touch
What's almost as iconic as visiting the Ryman? Always having the inside scoop!
Sign up for exclusive updates, offers, and events, so you never miss out on what's happening at the Mother Church.