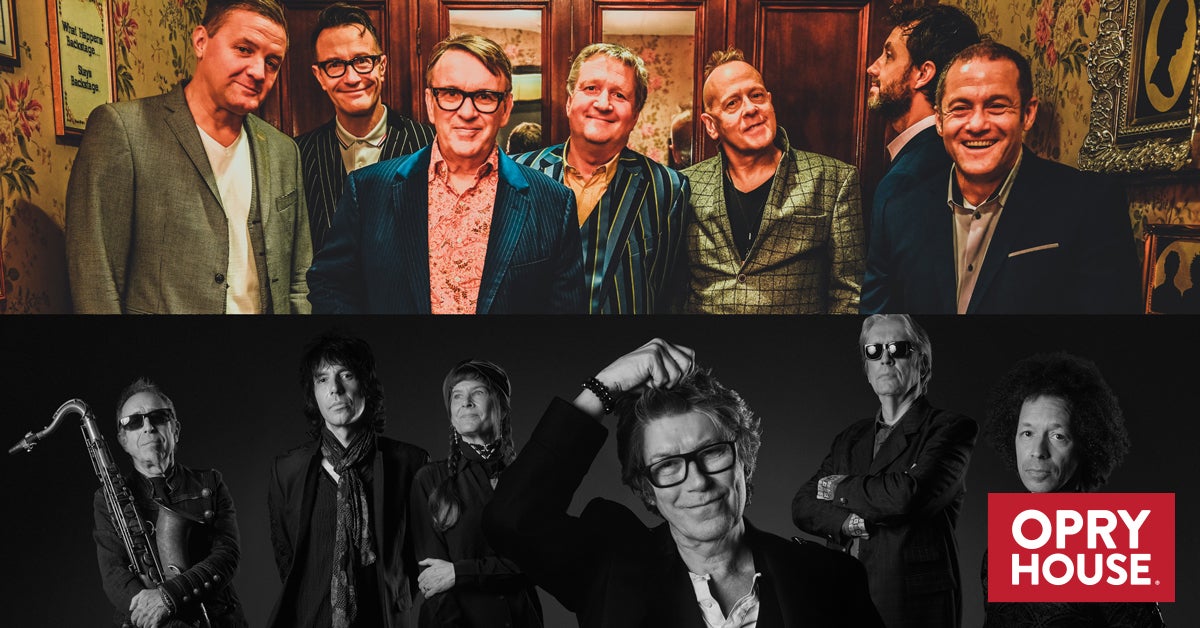 ABOUT SQUEEZE: In 1978, Squeeze blasted to the forefront of the U.K. music scene during the height of the punk revolution. A three-song EP landed them a deal with A&M Records leading to the release of their debut self-titled album. With songwriting hooks and melodies that harkened back to the 60's British Invasion, the groundbreaking L.P. featured "Take Me I'm Yours," followed by a cadre of U.K. hits, including "Cool for Cats," "Up the Junction," "Pulling Mussels From A Shell," "Black Coffee in Bed," and "Labeled With Love." The band made an indelible mark on the U.S. in 1981 with the release of their classic hits, "Tempted," "Hourglass," and "853-5937" (from East Side Story.) Squeeze disbanded in 1999, then reunited in 2007, releasing three new albums; Spot the Difference (2010), Cradle to the Grave (2015), and The Knowledge (2017.) in 2022, The Food for Thought EP was released featuring one new song, two reimagined songs, and three exclusive live tracks. Profits from the digital EP will go to benefit independent UK Food Banks. Additionally, both Difford and Tilbrook have released various solo projects. In addition to Chris and Glenn, Squeeze currently features keyboardist Stephen Large and drummer Simon Hanson (since 2007), percussionist/backing vocalist Steve Smith (since 2017) along with pedal/lap steel guitarist Melvin Duffy (since 2019) and Owen Biddle, former bassist for The Roots, (who joined in 2020.) ABOUT THE PSYCHEDELIC FURS: Since arriving on the post-punk landscape four decades ago, The Psychedelic Furs, led by vocalist and songwriter Richard Butler, and his bass-wielding brother Tim quickly developed as one of the premiere bands at college and alternative radio, scoring hits with "Love My Way," "Pretty In Pink," "Heaven," "The Ghost In You," and "Heartbreak Beat." In total, the Furs have released eight studio albums, spawning several compilations, a boxed set, a live concert DVD, and inspiring one of the most iconic motion picture soundtracks of all time. Their latest release, Made Of Rain became their second-highest charting UK Album ever. The Psychedelic Furs remain Richard Butler (vocals), Tim Butler (bass), Mars Williams (sax), Amanda Kramer (keyboards), Rich Good (guitar) and Zachary Alford (drums).
Stay in Touch
What's almost as iconic as visiting the Ryman? Always having the inside scoop!
Sign up for exclusive updates, offers, and events, so you never miss out on what's happening at the Mother Church.