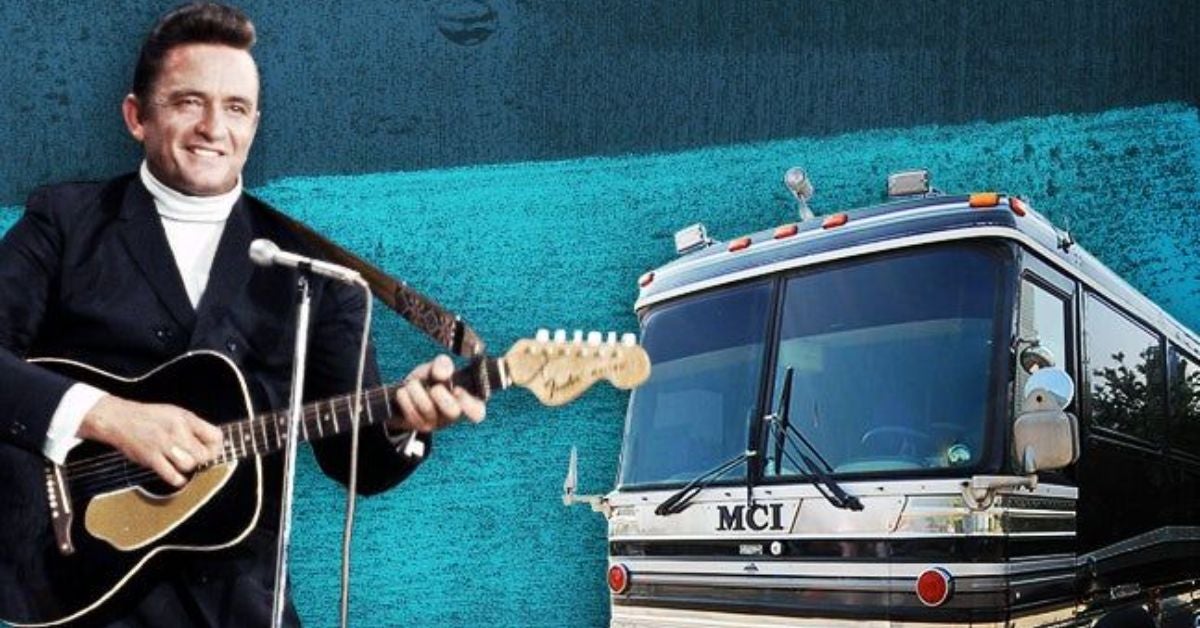 Johnny Cash's Tour Bus Rolls onto the Ryman Tour
By Joe Cortez
In 1979, a well-known country music artist purchased and renovated an MCI tour bus for $553,000 – the equivalent of $2.1 million today. Outfitted with the latest in comfort and technology, this bus traveled across the United States for over 20 years, logging thousands of miles as he took family and friends to his performances from town to town.
That artist was best known as "The Man in Black," and the bus earned the nickname "Unit One." For a limited time starting in October, Johnny Cash's tour bus will be available as part of the Ryman daytime tour.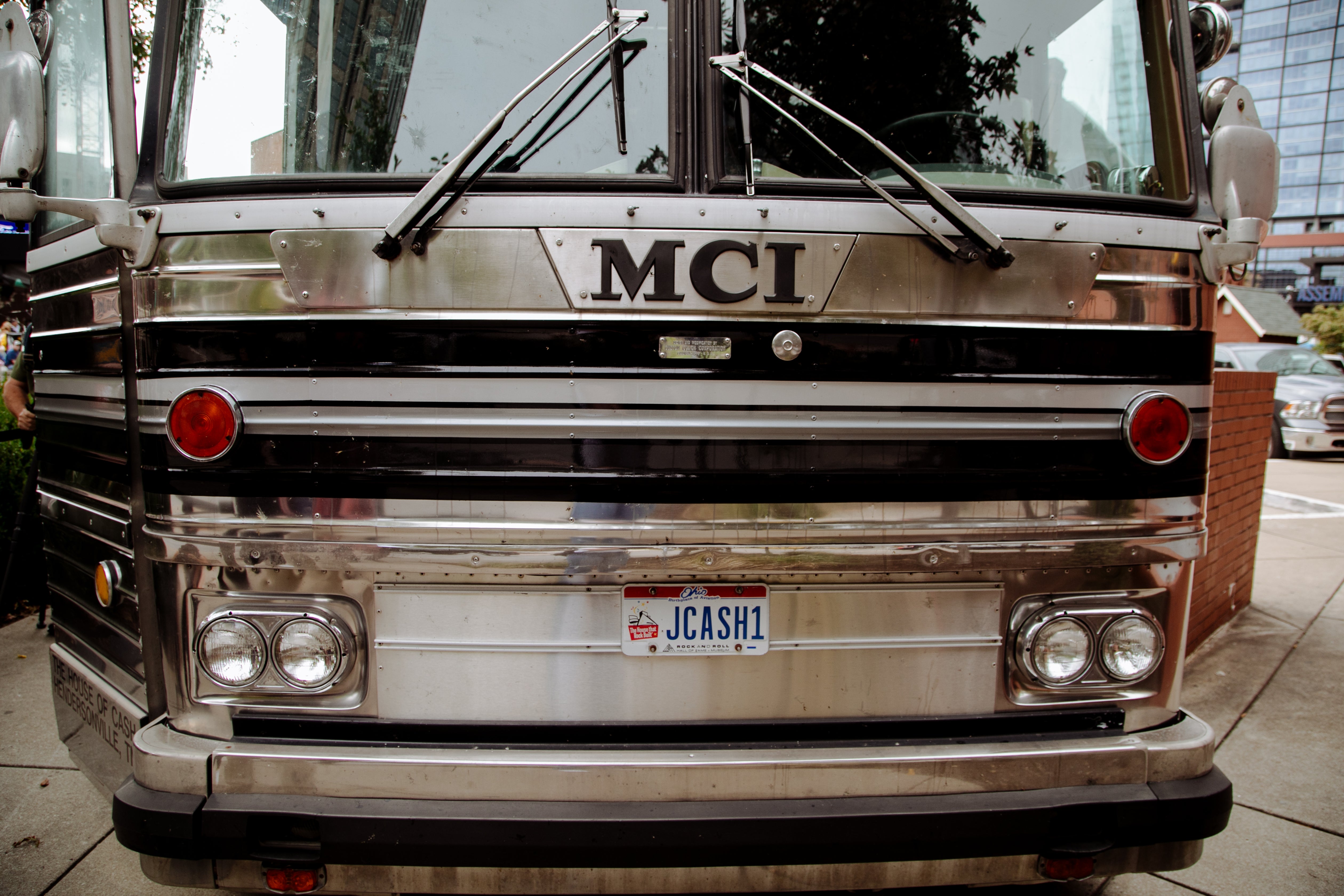 A Lifetime of Johnny Cash Memories at Ryman Auditorium
The legend of Johnny Cash and the history of the Ryman Auditorium are heavily intertwined.
It was at the historic venue where he first met June Carter. In 1956, Johnny and June would be first introduced to one another at the Ryman when he made his Grand Ole Opry debut. She asked for a couple of his records and the following Saturday night, Johnny brought her two autographed records. In return, she gave him an autographed headshot.
Ryman Auditorium was where Johnny infamously smashed the lights out of the lighting trough with his microphone stand – he would ultimately receive a temporary ban from the Opry stage for three years.
Once the ban was lifted, Johnny chose to have his ABC variety show filmed on the famous Ryman stage. Despite working around the Opry schedule and the lack of air conditioning, the show went on for three years. When asked about the heat, Johnny reportedly said: "If the ABC guys can handle it, I can too."
A Rolling Tribute to the Life of Johnny Cash
Although Johnny Cash was already a well-renowned touring act, his continued success in the '80s and '90s required him to have a home away from home. In 1979, Johnny bought the legendary MCI motor coach, and had it customized for his tastes.
The bus featured four compartments: One for himself, June, son John Carter, and the bus driver. Each one was outfitted with a personal TV antenna and stereo system, featuring blue velour upholstery throughout. In Johnny's personal cabin, a table was built from salvaged wood from a Civil War house which once served as Gen. Ulysses S. Grant's headquarters.
While his family traveled with him often, it wouldn't just be used as his personal touring "Unit One." In 1991, Johnny hosted The Highwaymen on it – Willie Nelson, Waylon Jennings, and Kris Kristofferson – as they toured the country.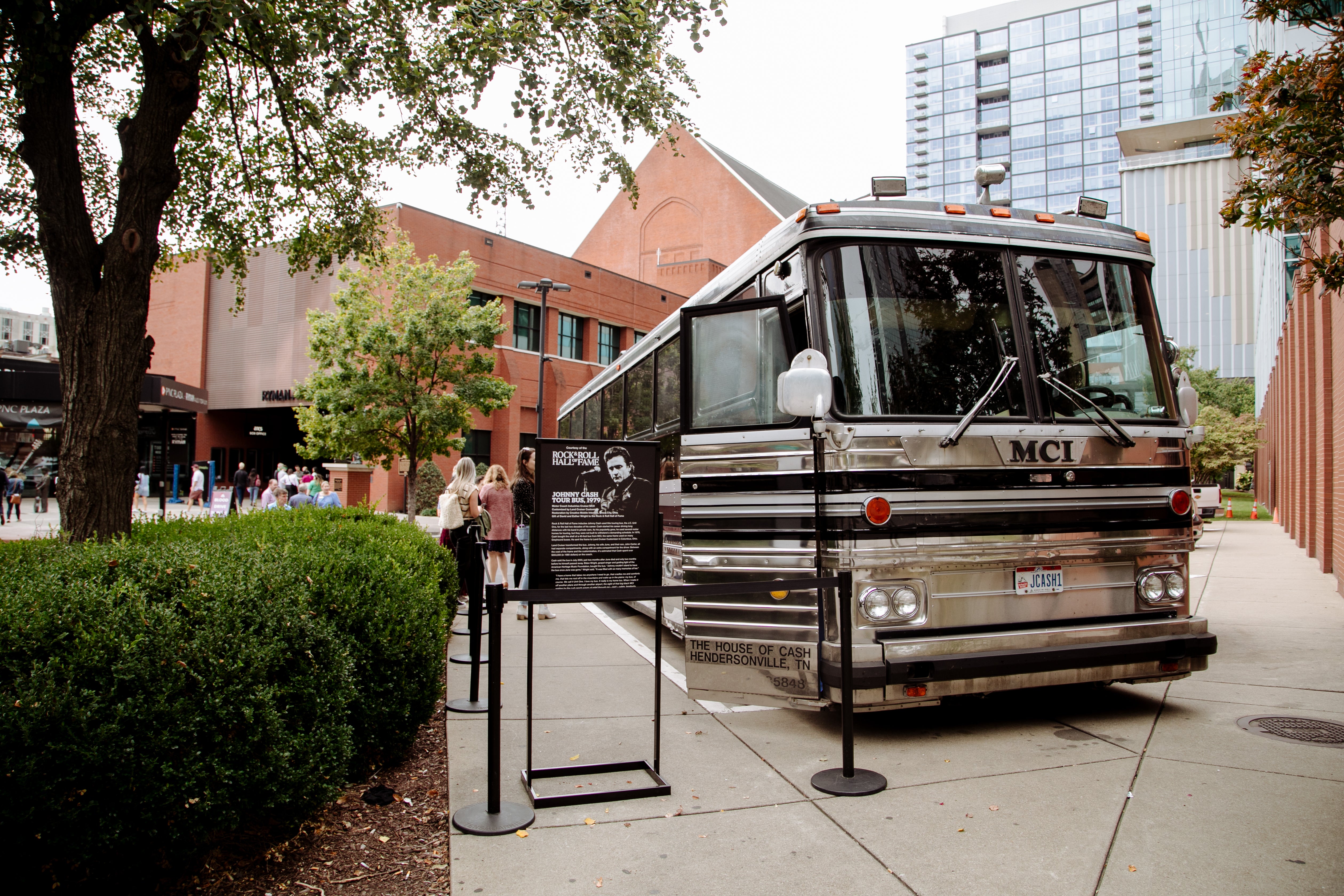 A Winding Road Back to Ryman Auditorium
In the years after retiring "Unit One," the bus changed through several hands before finding a home at the Rock and Roll Hall of Fame in Cleveland. Before he died, the bus was sold to the American Heritage Music Foundation in Arkansas, before going to an exotic car dealership. By 2005, it was sold on eBay in an auction to a private party, who ultimately donated the bus to its final holder.
Even though the bus changed hands several times, the interior still has Johnny's spirit throughout. From his rotisserie oven he would often use to cook his favorite barbecue recipes, to his dining table still stained with coffee, this bus gives Johnny Cash fans a personal look at his life on the road throughout his incredible career.
Unit One is on loan to Ryman Auditorium through the spring of 2024, as part of Rock Hall at the Ryman, in collaboration with the Rock and Roll Hall of Fame. Get tickets to your Ryman tour to explore this iconic relic!
Stay in Touch
What's almost as iconic as visiting the Ryman? Always having the inside scoop!
Sign up for exclusive updates, offers, and events, so you never miss out on what's happening at the Mother Church.