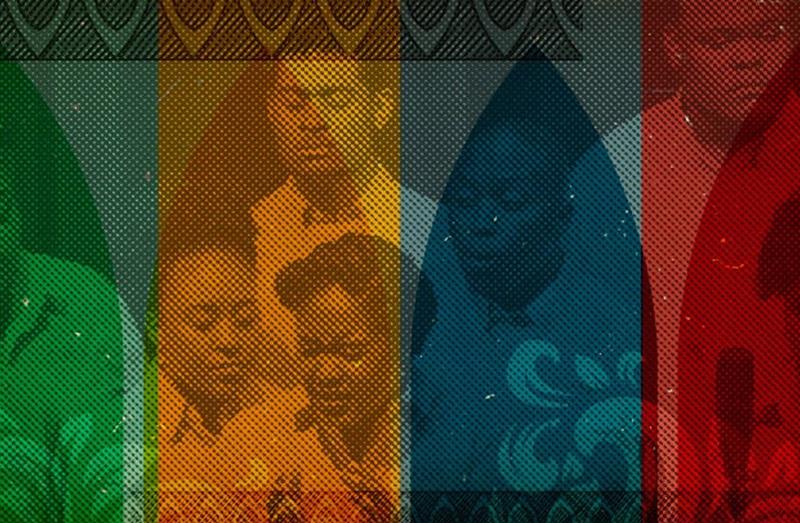 Fisk Jubilee Singers + The Ryman: A Lasting Legacy
While growing up in Ghana, West Africa, Prof. Paul T. Kwami learned African American spirituals in school and in his community. The songs, created and circulated by enslaved African people in the American South, moved him. But he didn't know that a university choral ensemble from Nashville, Tenn. had a heavy hand in introducing him to the genre – until he became a part of it.
"I learned the Fisk Jubilee Singers® were the ones who transformed this genre of music and then introduced it to the world," he said.
Years later, he's helping preserve and progress the genre as the Fisk Jubilee Singer's esteemed director.
"Music that was created by people who were captured as slaves from West Africa, is now music that I am helping other people to know," he said. "So, as a Ghanaian, this has a very significant cultural meaning to me."
And, he's maintaining an important 130-year-long musical relationship with another historic Nashville institution: Ryman Auditorium.
---
In 1871, five years after its founding, historically Black Fisk University was in financial duress. The university put all of its eggs, and literally all of its money, into one university-saving basket: a group of nine students who set out to raise funds by performing songs, including African American spirituals across the country.
According to Kwami, most Americans had only seen Black people perform in minstrel shows. It was a tremendous risk to hope they'd respond well to a Black choral ensemble singing songs passed down from generations of slaves.
"When they started traveling, those were days when I don't think people would've wanted to listen to them sing the Negro spirituals as they were sung on the plantations," Kwami said. "So they did arrange the songs and changed them into an art form and this enabled them to share this music with the world."
Once on the road and after experiencing many hardships, the Fisk Jubilee Singers found their rhythm, and people began to listen. The group performed for esteemed figures like William Lloyd Garrison, Wendell Phillips, Ulysses S. Grant, William Gladstone, Mark Twain, Johann Strauss, and Queen Victoria. Their deeply meaningful songs and mesmerizing harmonies frequently moved audiences to tears. And they raised enough money to keep Fisk University's doors open and buy the land it sits on to this day.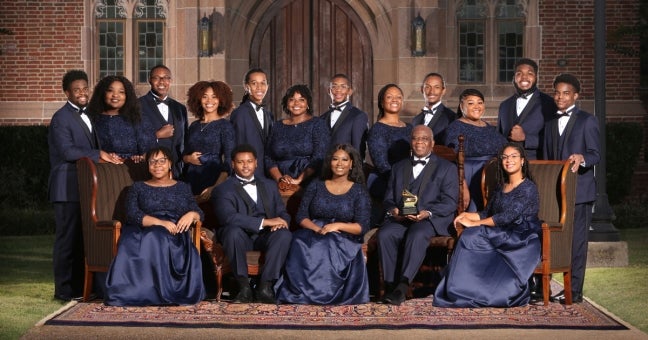 Now, Kwami's deep connection to the songs makes it easier to help his students carry that message, with its heavy and compelling history, through their shows.
"It helps me also when I'm teaching the songs because it is easy for me to relate some Ghanaian experiences and cultural experiences to my students to help them understand why certain things exist in the Negro spiritual – why we should sing the Negro spiritual with some expressions," he said.
The ensemble is maintaining that poignant artistic expression and, as they hold open auditions every year, representing Fisk University's diverse student body.
---
In 1892, Ryman Auditorium (then the Union Gospel Tabernacle) opened its doors to the public and began hosting notable performers – the Fisk Jubilee Singers were among the first.
Two of Nashville's most rooted and influential institutions came together seamlessly. Legendary performers in a legendary venue, both having faced and overcome financial hardship, even closure, to become the cultural sites they are today. The Mother Church's unparalleled acoustics and intimate atmosphere make Ryman Auditorium an unbeatable performance space for the group's captivating vocal talent. And the historic venue has long honored the student choir's legacy.
So, for 130 years, the Fisk Jubilee Singers have returned to music's most iconic stage. When Kwami was a student member of the group, he performed at the Ryman during a fundraiser for the school. When he became director in 1994 – the first African to earn the role – he made it a priority to get his students on the Ryman stage too.
"That relationship means a lot to me, and it's actually one of the things that keeps me going back to the Ryman," he said. "In addition to that, of course, the Ryman is a wonderful place to perform our type of music."
Interestingly, the shape of the Ryman is very close to that of the Fisk Memorial Chapel, where the choir rehearses and regularly performs.
"When we perform at the Ryman, the acoustics are so great it's just amazing to sing in there," he said. "And because of the shape of both venues, there is an intimate relationship between the performer and the audience. It's very easy to see almost everyone in both places."
With the historical and cultural significance that African American spirituals hold and the often emotional response from the audience, it's particularly important to foster that kind of connection. And the Ryman is honored to do so over and over again with the Fisk Jubilee Singers.
On June 28, the group is joining singer/songwriter Allison Russell and O.N.E the Duo for a special performance to celebrate Ryman Auditorium's 130th anniversary. Kwami said they will be performing their classic repertoire of recognizable spirituals but will also be supporting Russell's modern pieces. You can get tickets to the once-in-a-lifetime show here.
Stay In Touch
Subscribe for updates, events offers and more. To sign up to receive our emails, Fill in the following fields and hit submit. Thanks, and Welcome!