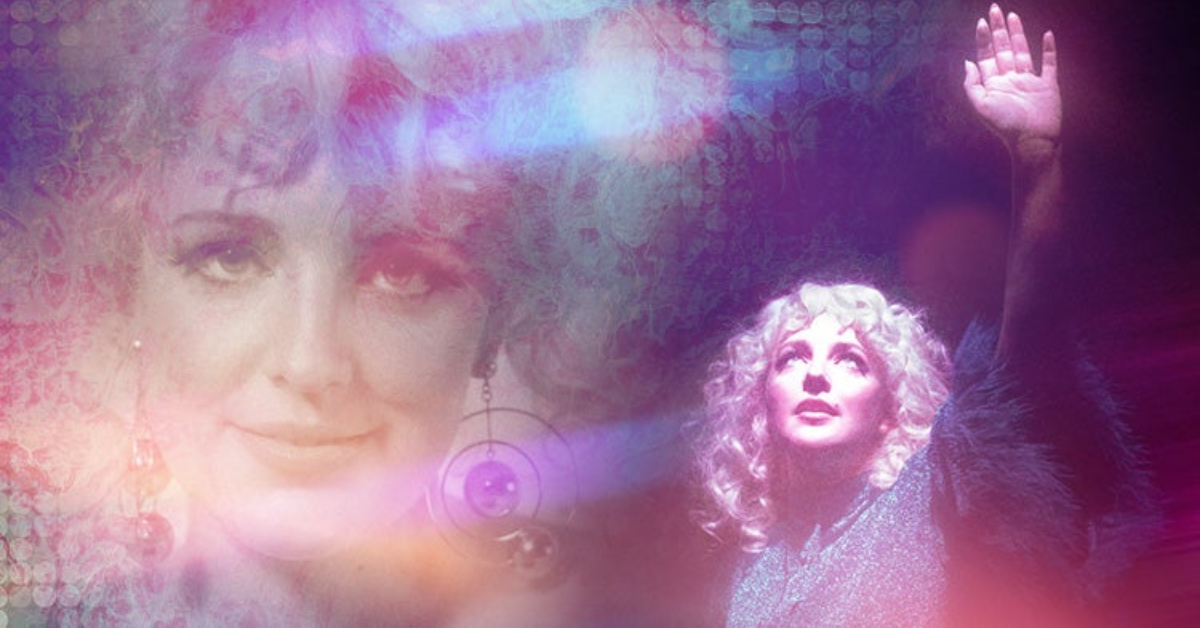 CAM + The Ryman: Get Lost In It
It's always difficult to tour; the sleepless nights, broken down buses, cranky band members. And right now, with the world still reeling from COVID-19, inflation, and seemingly every working artist touring at the same time, "it's an actual nightmare," country singer CAM said. That's why, when she decided to take her second studio album on the road, she had to do it her way, and it had to be incredible.
"If you're going to tour right now, you have to really love it," she said. "I told my manager, 'I only want to do it if I can do it exactly how I want.'"
CAM is in the second leg of "The Otherside Tour" – a 22-city showcase of her album The Otherside, which includes her hit "Diane," her powerful single "Till There's Nothing Left," and songwriting from hitmakers Avicii, Sam Smith, and Harry Styles. She will perform at the Ryman with openers Amythyst Kiah and Jillian Jacqueline on Sept. 25. From the staging and lights to the order of the setlist and the music fans hear as they find their seats, this tour is a meticulous and immersive emotional journey for both audience and artist.
"Things are tough and these shows have been the most incredible shows of my career because the people that do come out, we all just need this so much right now," CAM said. "It's like a normal concert, but it's just 10 times the feeling of everything."
At the beginning of each of her shows, she invites the crowd to give themselves permission to feel whatever they need to during the set and to react accordingly.
"And it just opens a floodgate," she said, laughing. "Everybody is really just so present and crying and laughing and just screaming at the top of their lungs. It's like a spiritual experience."
During the show, CAM stands on a platform in the center of a stage surrounded by floor-to-ceiling curtains with a half-moon shape behind her that creates a halo around her and her band. Orange, pink, and blue lights, colors pulled from her album art, fill the room in an ethereal haze.
"To me, it feels more comfortable 'cause you feel sort of nestled in with us," CAM said. "When people come to the show, they're coming to absorb these colors and all these feelings and sort of get lost in it."
On this tour, she decided not to take a full band. She chose a small configuration of a few musicians who could play a lot of different things.
"It's a difficult show to play and it's very intentional," CAM said. "I would say that's more progressive for a country act to do. That's sort of pushing a boundary for me. And I think that's kind of what this album was doing too."
Fewer musicians adds to the intimacy of the show, but also makes traveling easier. She and her team designed a tour that allows audience members to escape the chaos outside, but also a tour that made her feel good, instead of drained. She created a "safe space" for her and her fans.
"I feel like right now there's not a lot of space for us to process," CAM said. "There's not a lot of practices and rituals that are like, 'this is what you do when you're in a pandemic to take care of your mental health,' or 'this is how you cope when your country is in a difficult political season,' or 'this is how you manage grief at such a large level.' So, you gotta make space for people to work through those things."
Her neurology pharmacist told CAM that her genetic makeup makes it harder for her to regulate stress hormones and deal with threatening situations in her life. The songstress learned that singing, like diaphragmatic breathing, is good for balancing cortisol levels. For a lot of artists, touring is bad for their mental health. For CAM, it's a time for her to heal.
"It feels physically good for me to be on stage doing this," she said. "The rest of the day is always wild and nuts, you know, with travel and buses and stuff. And then there's this, 'oh finally, the show, this is the good part'. I need this."
When CAM was growing up in the Bay Area, she sang in cathedrals and churches with children's choirs. She said she grew to understand the sonic reverence some religious buildings hold. When she first moved to Nashville, she and her parents toured the Ryman, A.K.A. the Mother Church of Country Music.
"This is the closest thing to my version of a church, to be in such a beautiful acoustic setting," she said. "The Ryman will be here long after I'm gone, I hope. It feels like the most special place to perform for me because I feel like I'm contributing to something bigger."
She has done arena tours with artists like Sam Smith and Brad Paisley. Good artists can make an arena feel like an intimate musical experience, but CAM said it's hard. And she likes a closer audience connection.
"It's going to be a very perfect setup at the Ryman for this give-and-take that happens with me and the audience," she said. "I'll probably cry."
You can get tickets to be part of "The Otherside Tour" here. And you can read how the Ryman is celebrating 130 years of music's most iconic stage here.
Stay In Touch
Subscribe for updates, events offers and more. To sign up to receive our emails, Fill in the following fields and hit submit. Thanks, and Welcome!