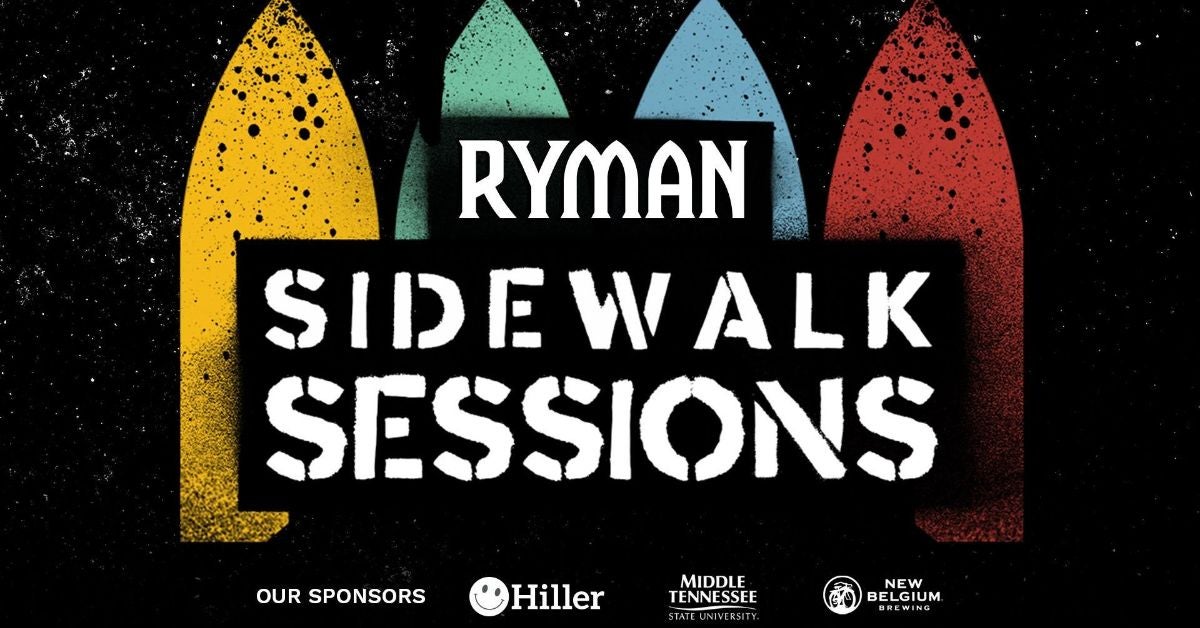 8 Artists to See at the Ryman's 2023 Sidewalk Sessions
There's no shortage of things to do in Nashville, whether you're a local or just visiting for the weekend. You can find live music all around the city, but there's no place to see a show quite like the legendary Ryman Auditorium. And this spring, you don't even need a ticket to experience the Mother Church.
On April 11, Ryman Auditorium is bringing back its Sidewalk Sessions series: a lineup of pre-show parties on the PNC Plaza. These events are open to the public and feature drinks at the outdoor bar, giveaways from the new and expanded Ryman Shop, and live music from today's hottest up-and-coming artists. Best of all? They're totally free – no ticket required.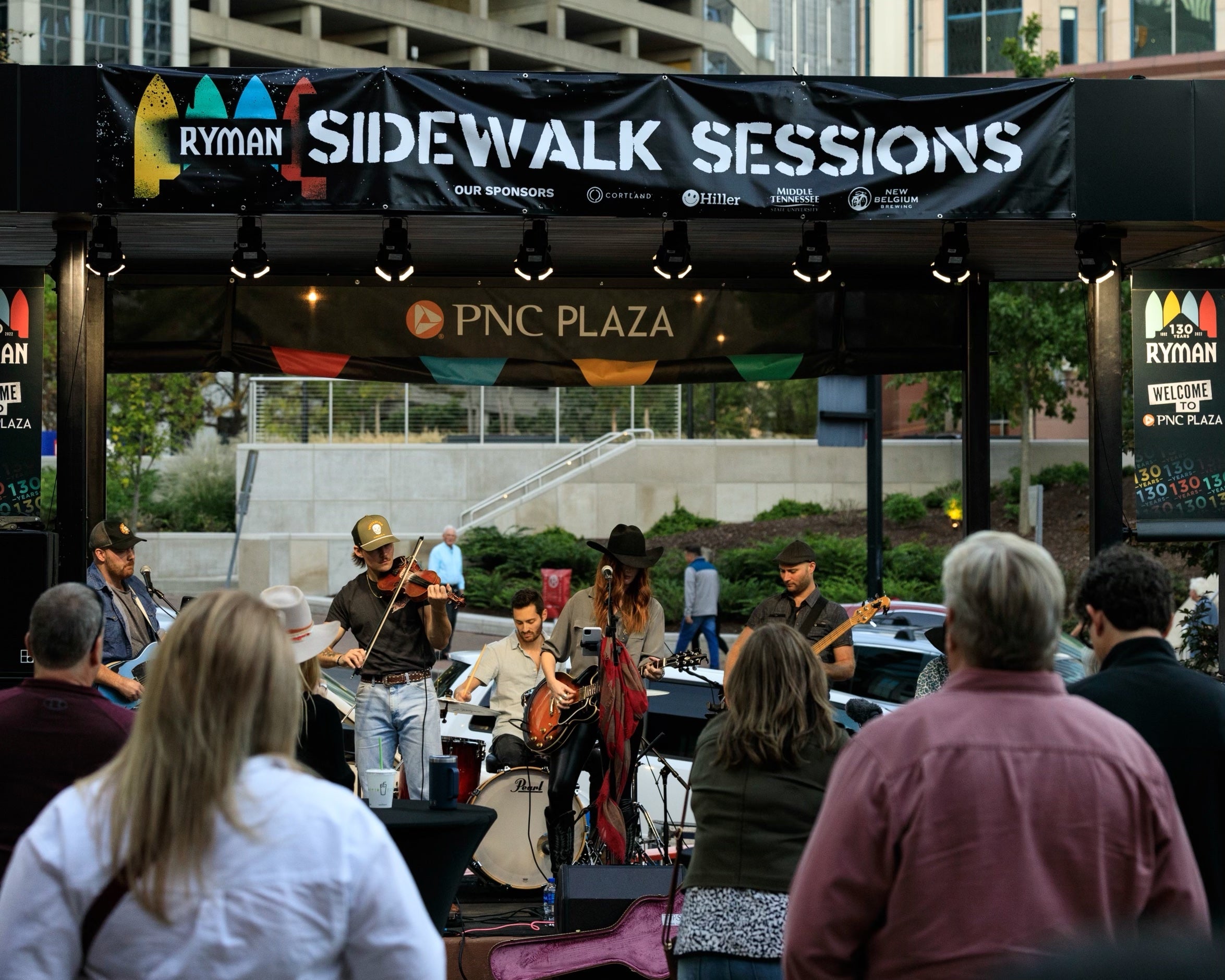 Country, Alternative, Singer-Songwriter. Whatever your genre, there's a show at the Ryman for you. Here are the artists you can see on the PNC Plaza this spring:
David Unlayao, April 11
Before Chase Rice's performance at the Ryman on April 11, catch David Unlayao's show on the PNC Plaza. A blend of pop, country, and rock, Unlayao's music has gone viral on TikTok and has been featured on Spotify with over 1 million followers. His raw lyrics, soulful voice, and impressive runs will capture the hearts of audiences in Nashville and beyond.
Brenna Bone, April 14
Singer-songwriter Brenna Bone takes the plaza stage before the Lady A show on April 14. A Nashville-based singer, Brenna's no stranger to the stage. She's played hundreds of shows, even directly supporting country artist Jimmie Allen. Her sound is a unique mix of country and rock, with her biggest influences coming from today's country stars and '80s rock bands.
Connor Christian, April 28
Connor Christian is a new artist with an old sound. From the foothills of southern Ohio with fire and brimstone in his veins, his soulful, raspy voice is guaranteed to captivate. Connor takes the plaza stage before the Nickel Creek concert on April 28.
Hazi, May 4
Hailing from East Tennessee, 22-year-old Hazi is a heartfelt storyteller with a timeless country sound. He's a crowd favorite at Nashville haunts like The Listening Room Cafe where he's amassed a following in town. Hear him before the Lizzy McAlpine show on May 4.
Bonner Black, May 11
Bonner Black takes the PNC Plaza before the Flaming Lips perform on May 11. Black, a classically trained ballerina, moved to Nashville at the age of 17 to dedicate herself to music. Today, the Indie Pop singer-songwriter has amassed nearly 345,000 streams across platforms and has been recognized as a singer-songwriter to watch on Spotify and Apple Music.
Drew Dixon, May 18
With a growl à la Chris Stapleton, a hint of delta blues, and driving rhythms, Drew Dixon's music captures audiences from the first note. Originally from Columbia, South Carolina, Dixon has lived and performed in Nashville for over a decade. He's toured extensively across the US and the UK and joins us on the PNC Plaza on May 18 before the All Time Low concert.
Southbound 75, May 25
Southbound 75 has been recognized as Best New Country Band by the Tampa Bay Musicians Network, 2023 Country Band of the Year by the Mississippi Music Foundation, and has been featured on CMT.com and The Country Network. The five-member band has toured across Florida and the Midwest. They play the PNC Plaza on May 25 before the Backseat Lovers concert at the Ryman.
July Moon, June 3
Their live performances are a wild ride of eclectic sounds and soulful harmonies that'll leave you wanting more. July Moon has been making waves on their nationwide tour, playing sold-out shows from coast to coast and opening for some major label artists. This summer, they'll be on the PNC Plaza with a show before the Tanya Tucker concert on June 3.
Sidewalk Sessions will run through May at the PNC Plaza, outside Ryman Auditorium. Check out the lineup here.
Stay In Touch
Subscribe for updates, events offers and more. To sign up to receive our emails, Fill in the following fields and hit submit. Thanks, and Welcome!