What Type of Music is Nashville Known For?
Nashville is nicknamed Music City for good reason. It's regarded as the birthplace of country music, but it's truly a home for all genres, including Bluegrass, Rock, Blues, Indie Rock, and more. A quick peek at Ryman Auditorium's concert schedule gives an idea of the wide variety of sounds that can be experienced in Nashville. In fact, the Ryman itself played a central role in helping Nashville grow into the music capital it is today.
The Story of Music City's Development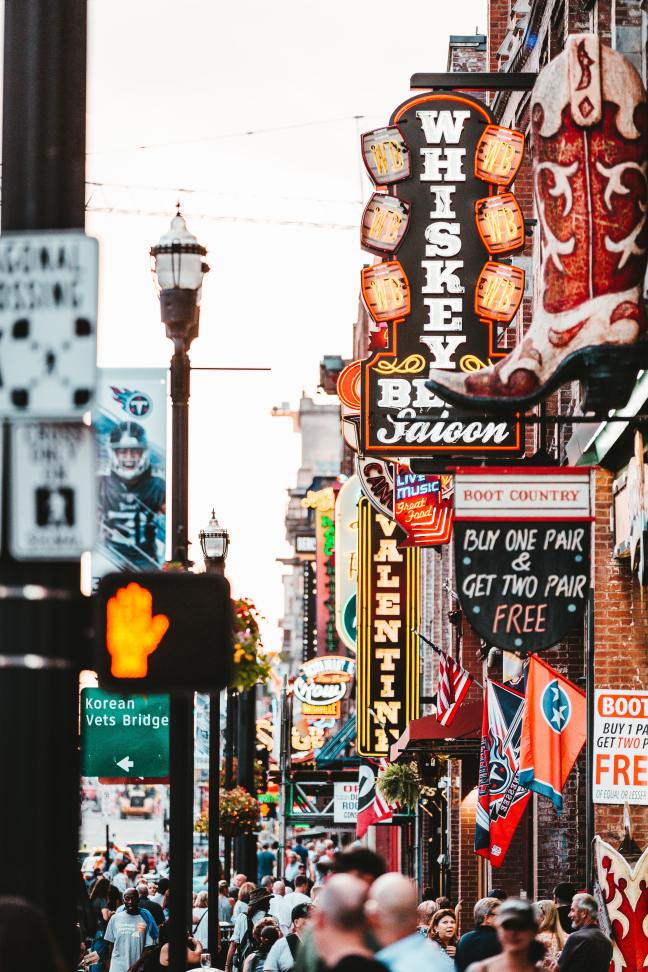 Nashville is a city built on music since its very beginning. Its musical roots trace back to the late 1700s when Nashville's earliest settlers celebrated with fiddle tunes upon arriving on the shores of the Cumberland River. This musical tradition was solidified in the 1800s thanks to Nashville's Fisk Jubilee Singers, the first musical act to embark on an around-the-world tour, launching Nashville on the world stage.
The 1800s also saw the arrival of the most well-known music venue in Nashville: Ryman Auditorium. The auditorium quickly became a cultural epicenter of the city, hosting performers, musicians, and speakers from all over the world. It was the home of the Grand Ole Opry from 1943–1974, catapulting to fame countless country music legends, like Hank Williams, Johnny Cash, and Patsy Cline.
Around the same time, across town, Jefferson Street was quickly becoming a hub of music and entertainment in the rhythm and blues scene. In the 1960s, Jimi Hendrix and Billy Cox held residency at Club Del Morocco. Jefferson Street also hosted the likes of Otis Redding, Etta James, and Little Richard, who were frequent performers at the area's nightclubs. Jefferson Street is credited with establishing Nashville's R&B music scene.
Today, music lovers from all over the world flock to Nashville to hear live music, whether it's in the honky-tonks on Broadway or at one of the city's famed venues. Music history is being made every day in Nashville.
Ryman's Central Role in Music City's Growth
Without a doubt, Ryman Auditorium played a pivotal role in putting Nashville on the map. Built in 1892 by riverboat captain Tom Ryman, the Ryman was originally a church called the Union Gospel Tabernacle. But even as a church, the building hosted more than well-loved preachers; it played host to pop culture icons, like Harry Houdini and Mae West. After Ryman's death in 1904, the Tabernacle was renamed Ryman Auditorium in his honor.
In 1943, the Ryman became the home of the Grand Ole Opry after the show outgrew its space at War Memorial Auditorium. This move launched country music directly into living rooms across America each week, and the popularity of the genre quickly grew. A performance by Earl Scruggs with Bill Monroe's Blue Grass Boys in December 1945 birthed the genre of Bluegrass music and introduced it to a large audience for the first time. It was performances like these that earned the Ryman the nickname that has stuck to this day: The Mother Church of Country Music.
The Grand Ole Opry & Rising Popularity of Country Music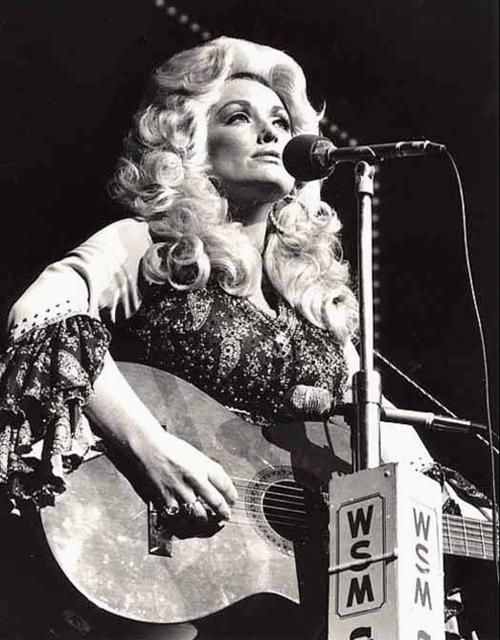 For over 95 years, the Grand Ole Opry has connected artists and fans to the music they love. It all started in 1925 when an announcer on the Nashville radio station WSM introduced Uncle Jimmy Thompson, a fiddle player, as the first performer on a new show called "The WSM Barn Dance." Since then, the Opry has launched countless country music careers, including those of Loretta Lynn, Dolly Parton, and Bill Anderson.
In 1974, the Grand Ole Opry moved from Ryman Auditorium into its new home, the Opry House, where it resides to this day. The show still plays weekly, nearly 100 years since its start, making it America's longest-running radio show and helping to establish Nashville as Music City.
Nashville's Role in Modern Music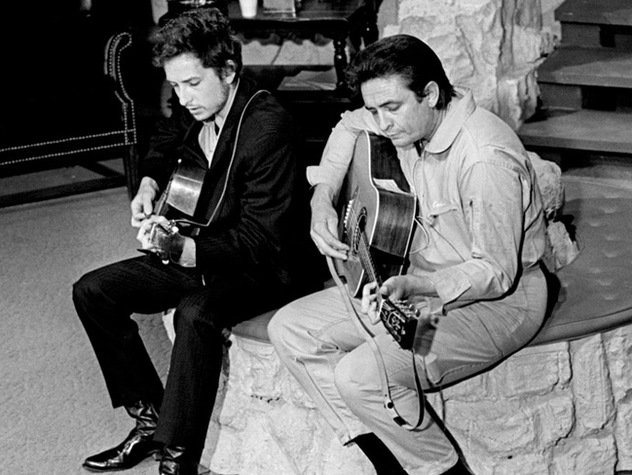 Today, you're just as likely to catch an R&B or Indie Rock show in Nashville as you are a country concert. So many stars have gotten their start in Nashville, like Sheryl Crow, Jack White, Black Eyed Peas, Bon Jovi, Michael Buble, Kid Rock, and Kings of Leon. Music City has become a welcoming home for all music genres and all types of music fans.
And the city's music scene continues to grow with new performers arriving every week. Music's next big stars are just waiting to be discovered in Nashville. In a city bursting with musical talent, you never know who will show up. Country music superstar, Blake Shelton, is known for surprising guests by popping into his restaurant, Ole Red, on the corner of 3rd and Broadway. Music history is being made every day in Music City.
Want to Learn More? Take a Tour of the Ryman!
Want to learn more about Nashville's rich musical history? There's no better way than by touring the city's most famous music venues. Start with Ryman Auditorium, which offers self-guided tours of the venue, including peeks behind the scenes and mementos from its most well-known performers. Start with an immersive experience in the Ryman's Soul of Nashville theater and end your tour with a chance to stand on the famous Ryman stage. Purchase tickets ahead of time and reserve your spot to tour this living music landmark.
Want to Hear the Nashville Sound? Take in a Show!
Of course, to get the full Nashville experience, you've got to attend a show. Musicians worldwide covet the chance to perform on the legendary Ryman stage. That's why stars who usually fill large stadiums, like Garth Brooks, Bruce Springsteen, Paul Simon, Foo Fighters, Aretha Franklin, Neil Diamond, Diana Ross, and James Brown, have performed at this intimate, acoustically perfected 2,362-seat auditorium. At the Ryman, there's not a bad seat in the house, and there's always someone worth seeing no matter your musical tastes.
Stay In Touch
Subscribe for updates, events offers and more. To sign up to receive our emails, Fill in the following fields and hit submit. Thanks, and Welcome!