See These Country Music Artifacts at the Ryman Before They're Gone
As the Ryman makes way for new and exciting artifacts on display, don't miss your chance to see these iconic pieces on their way out.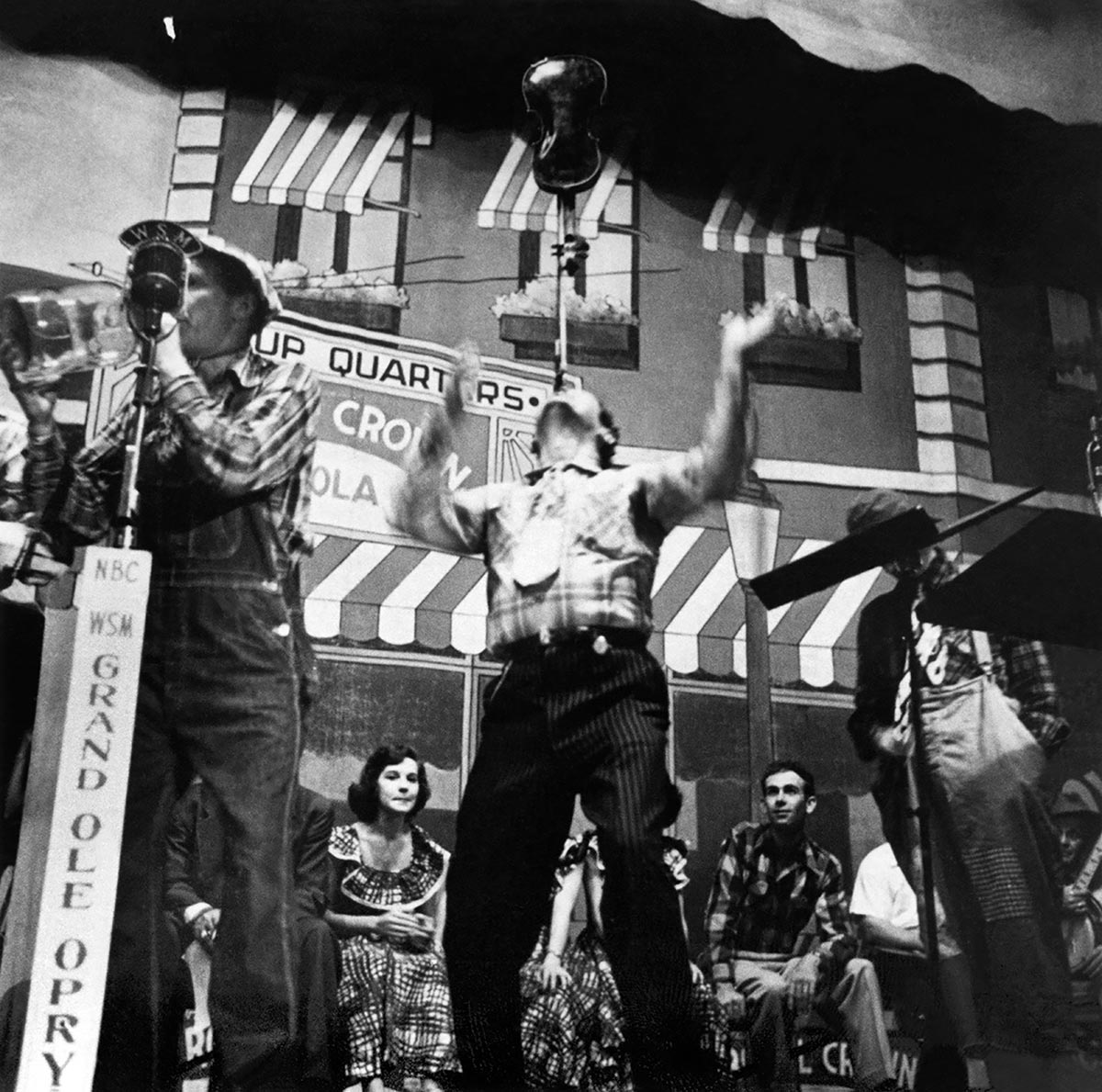 Roy Acuff's Fiddle
The fiddle was like an extra limb to Grand Ole Opry patriarch Roy Acuff. Having grown up surrounded by the storied musical traditions of East Tennessee, Acuff treated the fiddle reverentially, crediting country music's existence to the instrument. He knew how to have fun with it, too. A consummate performer, Acuff delighted audiences by balancing a fiddle on his chin and performing yo-yo tricks on stage. The fiddle on display at the Ryman is one he'd play during the Opry's tenure at the "Mother Church of Country Music."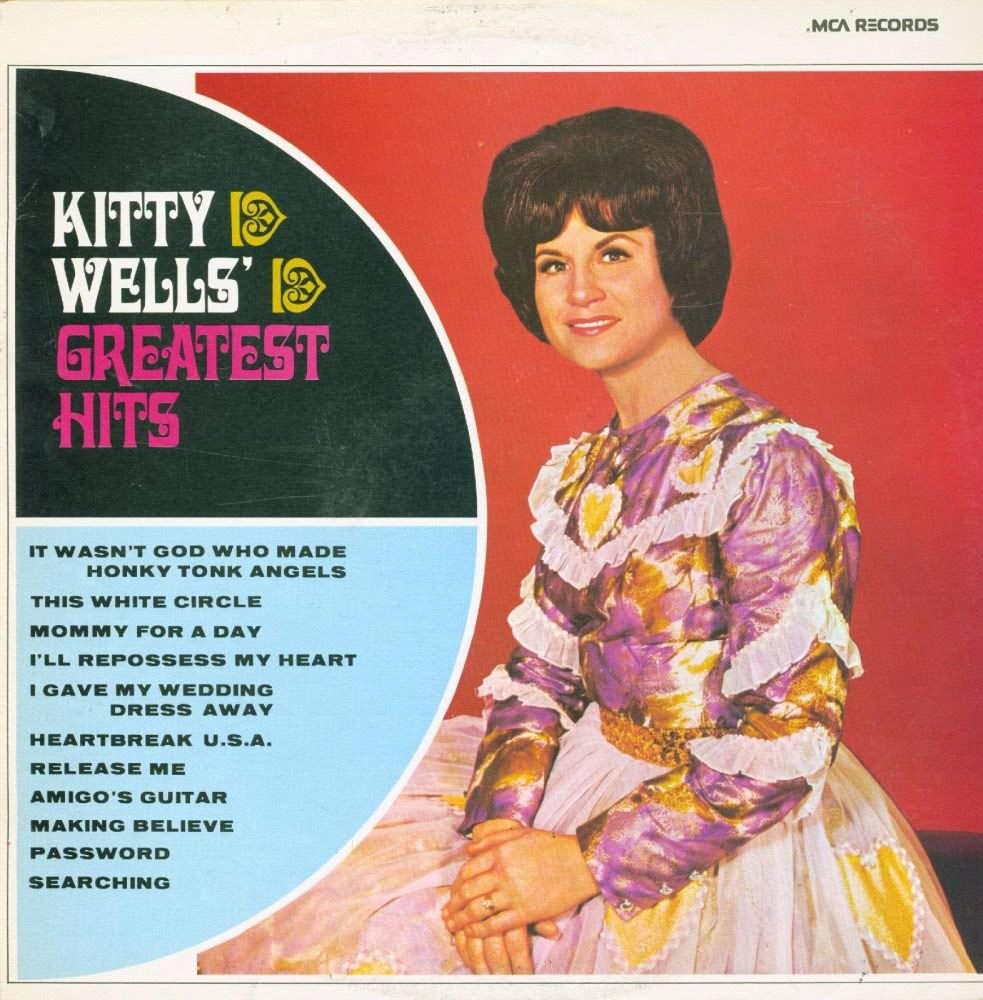 Kitty Wells' Dress
From ruffles to full skirts to patched-on hearts, Kitty Wells' demure on-stage style matched her reserved off-stage demeanor. Her outfits were conventional for the 1950s, but Wells' music was far from it — she knew how to make a statement through song. She became
country music's first queen
in a time when female performers weren't taken seriously. Some listeners were scandalized by her breakout hit "It Wasn't God Who Made Honky Tonk Angels," a searing response song that challenged the double standards present in Hank Thompson's "The Wild Side of Life." At the Ryman, see the dress that she's pictured wearing on her greatest hits album.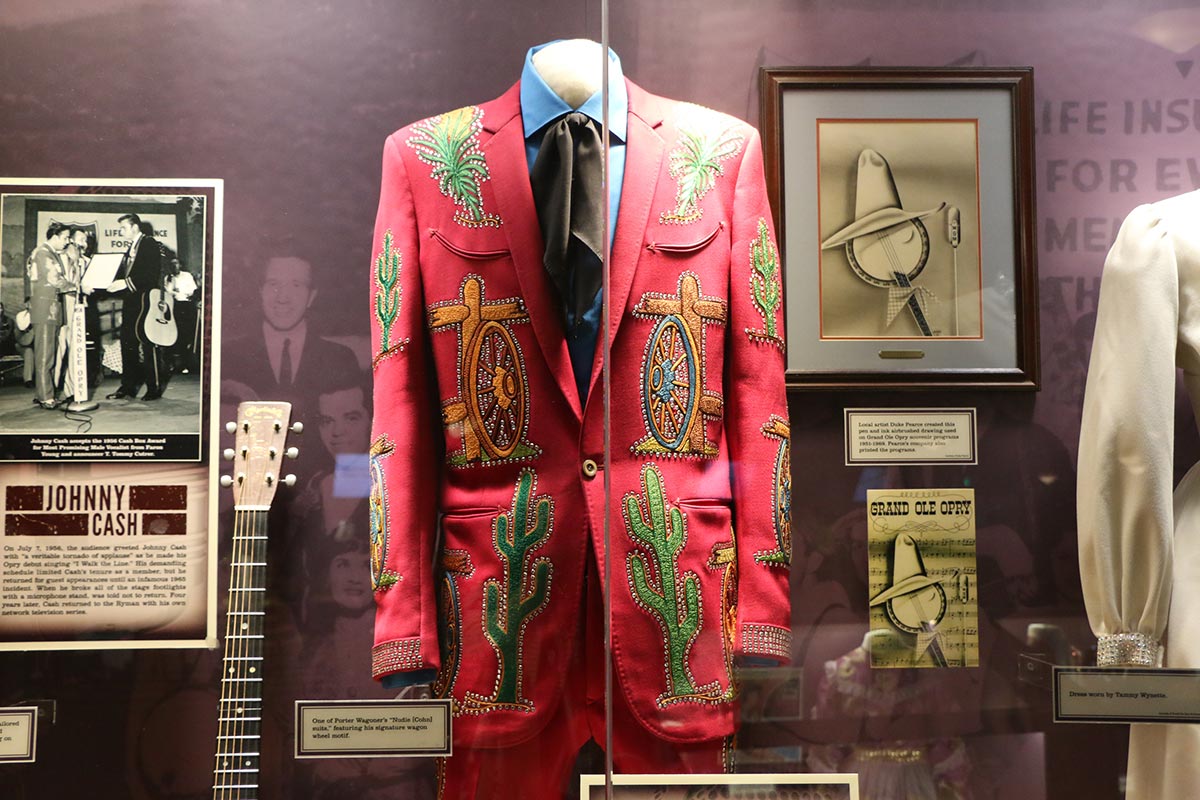 Porter Wagoner's Suit
Porter Wagoner loved to riff off his last name, his whimsy most evident in the wagon wheel motifs stitched onto many of his rhinestone suits, like the one on display at the Ryman. He was said to have
owned more than 50 suits made by Nudie Cohn
, a famous designer to country stars. His suits were colorful and flashy, but Wagoner's straight-talking hits made him the poet laureate of sorrow.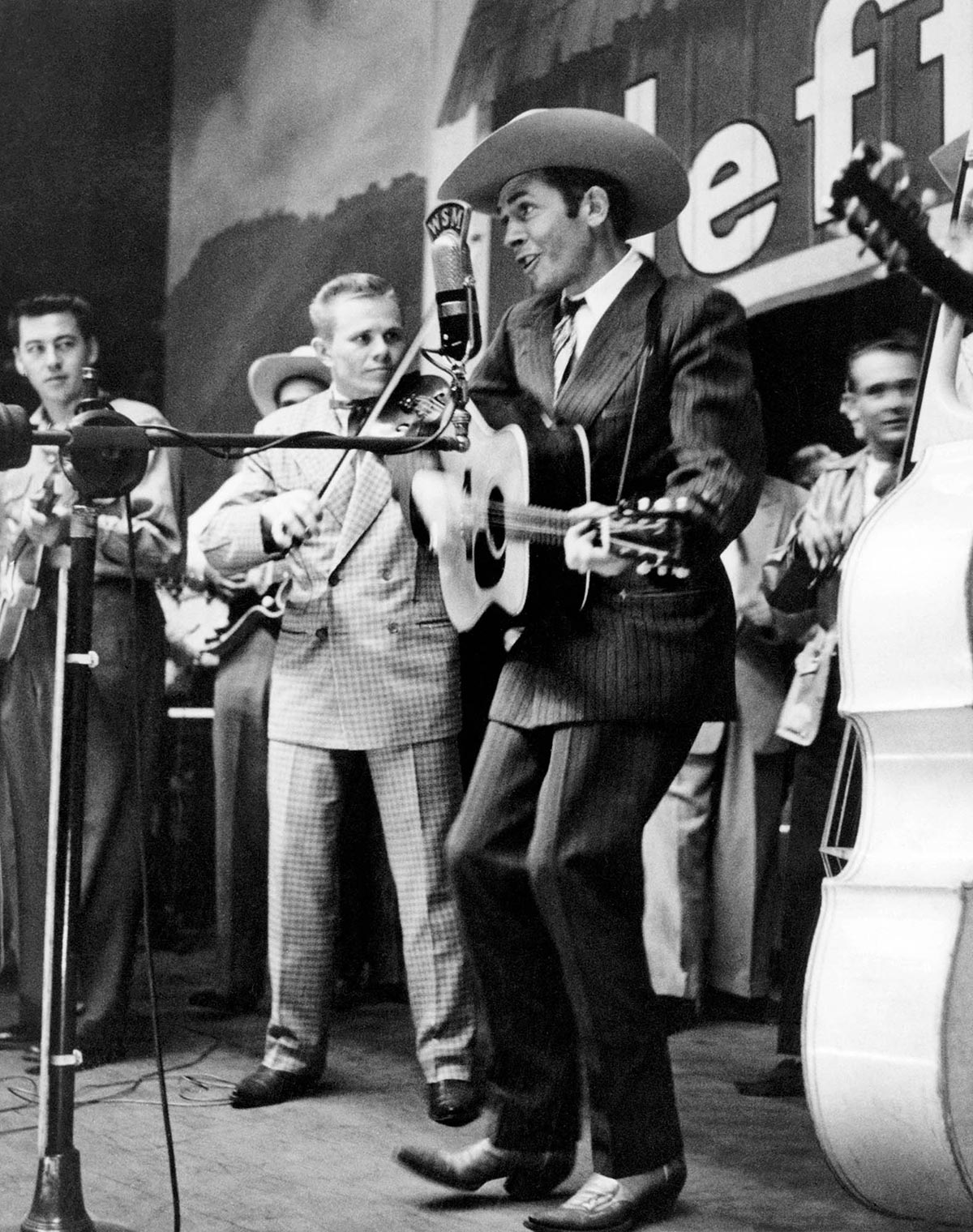 Hank Williams' Suit
When Hank Williams made his Grand Ole Opry debut on June 11, 1949 at Ryman Auditorium, he performed six encores of "Lovesick Blues." His showmanship was magnetic, but his life was tragically cut short. Decades after his passing, Williams' legacy is still felt in country music, and those who wish to honor his artistry can see his custom-tailored suit that he wore just steps away on the Ryman stage.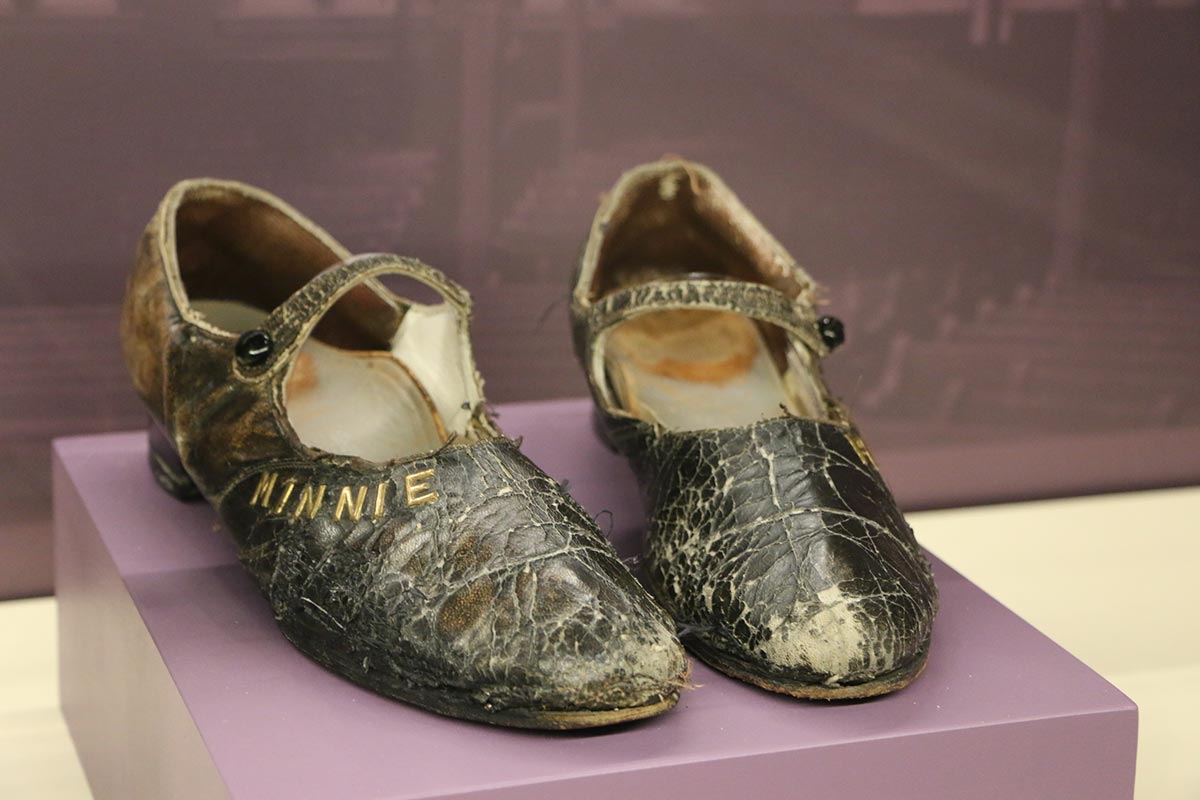 Minnie Pearl's Shoes, Hat, and Dress
When Sarah Colley Cannon's character Minnie Pearl left Grinder's Switch for Nashville, she brought her humility with her. The trailblazing country comedian's self-deprecating humor famously snuck its way into her wardrobe. When she forgot to cut off the price tag on her dime-store hat before going on stage one night, she decided to make it a permanent fixture. Along with her hat and dress, the Mary Jane shoes she wore for over 40 years are also on display, treasures spared from the 2010 flood that ravaged the Grand Ole Opry House.
---
Other artifacts making an exit include Marty Robbins' guitar and suit, Johnny Cash's guitar, Hank Snow's suit, Bashful Brother Oswald's dobro, and Uncle Dave Macon's banjo.
Book your Ryman tour
to see these pieces of country music history. 2018 marks 75 years since the Ryman opened its doors to the Grand Ole Opry. Don't miss your chance to see an Opry show in its most famous former home when Opry at the Ryman returns November 2 and runs through January 2019.
Get tickets today
.
Stay In Touch
Subscribe for updates, events offers and more. To sign up to receive our emails, Fill in the following fields and hit submit. Thanks, and Welcome!