How Much Does the Ryman Tour Cost?
Ryman Auditorium is a Nashville gem and one of the most significant sites in music. Music fans, history buffs, and Nashville visitors alike will enjoy learning about the Ryman, its role in music history, and its importance in establishing Nashville as Music City. Ryman Auditorium offers the best tour in Nashville, with a variety of tour options that fit whatever you're in the mood for, and the cost to tour the Ryman is affordable no matter which tour you select.
Self-Guided Tours: Adults (12+) $25.95 / Child (4-11) $16.95
Guided Backstage Tours: Adults (12+) $34.95 / Child (4-11) $26.95
Post-Show Opry at the Ryman Tours: Adults (12+) $29.95 / Child (4-11) $21.95
What Do You Get With Each Tour Option?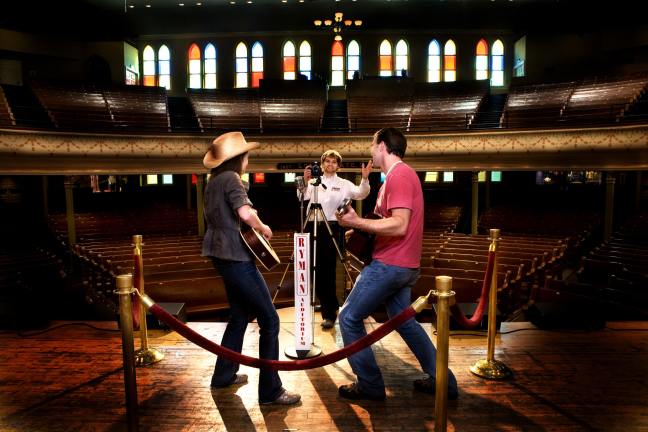 Ryman Auditorium offers three different tours to fit your interests and needs. Whether you prefer to explore the exhibits at your own pace with a self-guided tour or you want a behind-the-scenes peek at the venue, the Ryman's got an option that's right for you. Each one adds new features and benefits, so you can get just what you want out of your visit.
Self-Guided Tours
Explore the Ryman at your own pace with a self-guided tour. Start with an immersive experience in the 100-seat Soul of Nashville theater, where you'll witness the 125-year history of Ryman Auditorium in a star-studded video featuring familiar favorites like Sheryl Crow and Darius Rucker. Then, explore the Ryman's exhibits. See outfits and photos from the venue's most famous performers and take in the beauty of this iconic site.
Guided Backstage Tours
For an even more memorable experience, take a backstage tour with one of Ryman Auditorium's knowledgeable tour guides. Get a peek at the auditorium's dressing rooms, see priceless photos, and witness one-of-a-kind memorabilia from stars past, including Johnny Cash, Minnie Pearl, and Hank Williams. You'll even get the chance to stand in the wings and get your picture taken on the famed Ryman stage where so many performers have stood before. The backstage tour offers the experience of the self-guided tour, plus so much more.
Post-Show Opry at the Ryman Tours
If you're seeking the ultimate Ryman Auditorium experience, you can't beat the Post-Show Opry at the Ryman tour. This tour gives you all the benefits of the guided tour, including the Soul of Nashville theater and the backstage tour, plus the fun and tradition of seeing the Grand Ole Opry live. Come for the show, stay for the backstage tour, and walk away with a souvenir photo of yourself on the famous Ryman stage. Just make sure to purchase your tickets in advance. Opry at the Ryman tours sell out quickly!
Tour Packages, Deals & Discounts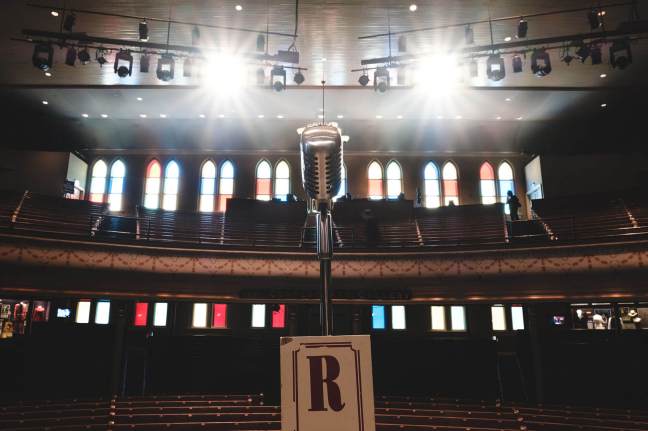 Make the most of your time in Nashville and combine tours! Many sites offer deals and discounts on tour packages. Take in the sights, sounds, and history of Music City by visiting music's most iconic locations on one ticket.
Trolley & Ryman Auditorium Self-Guided Tour
Explore Nashville on an open-air trolley. Old Town Trolley Tours' trolley and Ryman Auditorium package gets you full-day, on/off access to a fun and educational tour by trolley as it moves throughout 14 significant sites around Nashville, plus a self-guided tour at the Ryman.
Trolley & Ryman Auditorium Tour cost: $62.95
Music City Total Access Pass
Become a Music City expert with Visit Nashville's Music City Total Access Pass, a convenient way to visit six Nashville attractions at an amazing discount. There are over 30 locations to choose from, including Ryman Auditorium, Andrew Jackson's Hermitage, Cheekwood Gardens, and the Grand Ole Opry House.
Tickets $99.00
Why Should You Consider Touring the Ryman?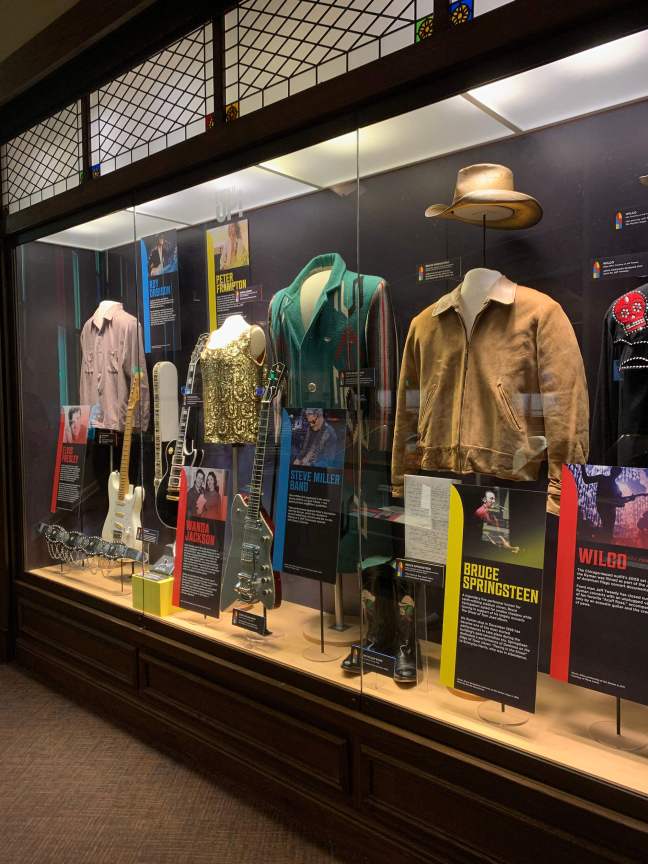 Ryman Auditorium represents the heart and soul of Nashville's music scene. The launching pad for the careers of so many country legends, the Ryman is arguably the most famous music venue in the country. With a history 125 years long, there's a lot to learn and love about the Ryman. Experiencing the Ryman for yourself creates a whole new appreciation for music and the city of Nashville. Book a tour today and see it all firsthand.
What Else Can You Do at the Ryman?
Of course, the Ryman offers more than tours. Amazing performers of all genres are on the schedule, including country artists, rock bands, comedians, authors, and many more. Ryman Auditorium also hosts weddings, private parties, and corporate events. And many of these occasions can be combined together for a Music City experience unlike any other.
Book Your Tickets Today
There's so much to hear, see, and learn at Ryman Auditorium. Whether it's a self-guided tour, a backstage tour, or a package deal, the perfect Ryman experience is waiting for you. Plan your visit to Nashville and book your tour tickets. But purchase early! Tickets sell out quickly.
Stay in Touch
What's almost as iconic as visiting the Ryman? Always having the inside scoop!
Sign up for exclusive updates, offers, and events, so you never miss out on what's happening at the Mother Church.