Great Date Night Ideas in Nashville
There's so much to do in Nashville, it can be overwhelming to pick the best activities for your date night. Thankfully, the local experts at Ryman Auditorium know the ins and outs of the city and have put together some great date night ideas you're going to love. If romance is on your mind, check out these date night destinations in Music City.
Where to Go & What to Do with Your Date
Where you go and what you do depends a lot on who you and your date are. What are your interests? And how long have you been dating? Is it a first date where you'll want more time to talk, or are you a seasoned couple looking for a night of fun? A great date night starts with answering these basic questions.
Best All-Around Date Ideas
The best dates are ones in which you can enjoy each other's company while fully being yourselves. After all, you want to get to know the person you're spending time with, right? That's why a fun activity like seeing a concert is a perfect option. Feeling the rhythm, dancing together, and maybe even singing along – these are the perfect ways to let loose and enjoy your evening out. Make reservations for a late dinner after the show and you'll have plenty to talk about as you dine.
Another great date night activity? Take a tour. Whether it's a museum tour, a walking tour of the city, or something else, it can be fun to explore and learn hand-in-hand. Plus, you'll have plenty of time for conversation. Choose a theme, like music or history, and a location that's interesting to both of you and experience something new together.
These options are flexible enough to accommodate all kinds of dates, whether it's a first date, an experienced couple, a duo visiting from out of town, or locals who've lived in Nashville their whole lives.
Catch a Show at the Ryman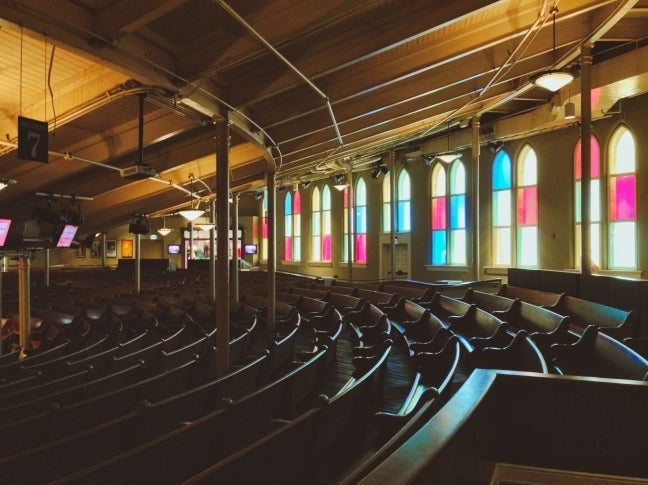 Ryman Auditorium is consistently voted among the best music venues in the U.S. to see a show. Hosting performers of all genres, including country, rock, R&B, bluegrass, and folk, as well as a roster of comedians and speakers, there's something for everyone playing at the Ryman. Check out the Ryman calendar to see upcoming events.
Take a Tour of the Ryman
Learn about Ryman Auditorium's 130-year history by taking a tour. Explore this living landmark at your own speed, see priceless photos and memorabilia from past performers, and even snap a souvenir photo of the two of you standing on the Ryman stage. Take a guided backstage tour to learn inside info about the venue, or book a self-guided tour for a more private experience.
Visit the Grand Ole Opry
Visit another great historical music venue: The Grand Ole Opry. The true home of country music, the Opry has been hosting concerts by some of music's biggest names and weekly performances of the Grand Ole Opry since 1974. Take a tour to get a behind-the-scenes look at one of the most famous places in music, and check out the show calendar to treat your date to an upcoming event.
Romantic Date Ideas
Music City has great date night options, but when romance is on the menu, it's important to plan your activities wisely to set the mood. When considering options for a romantic date night, start with your senses and set the scene with the tastes, sounds, smells, and sights that will take your date to the next level.
You'll also want to choose an activity that allows some intimacy. Alone time, a quiet environment to foster conversation, and the opportunity to share some physical space are all building blocks to the perfect romantic date night. And don't underestimate the importance of adding some personal touches to take your date to the next level. Pack their favorite snack, bring some flowers, or curate a perfect playlist to show them just how much you care.
See a Show at the Ryman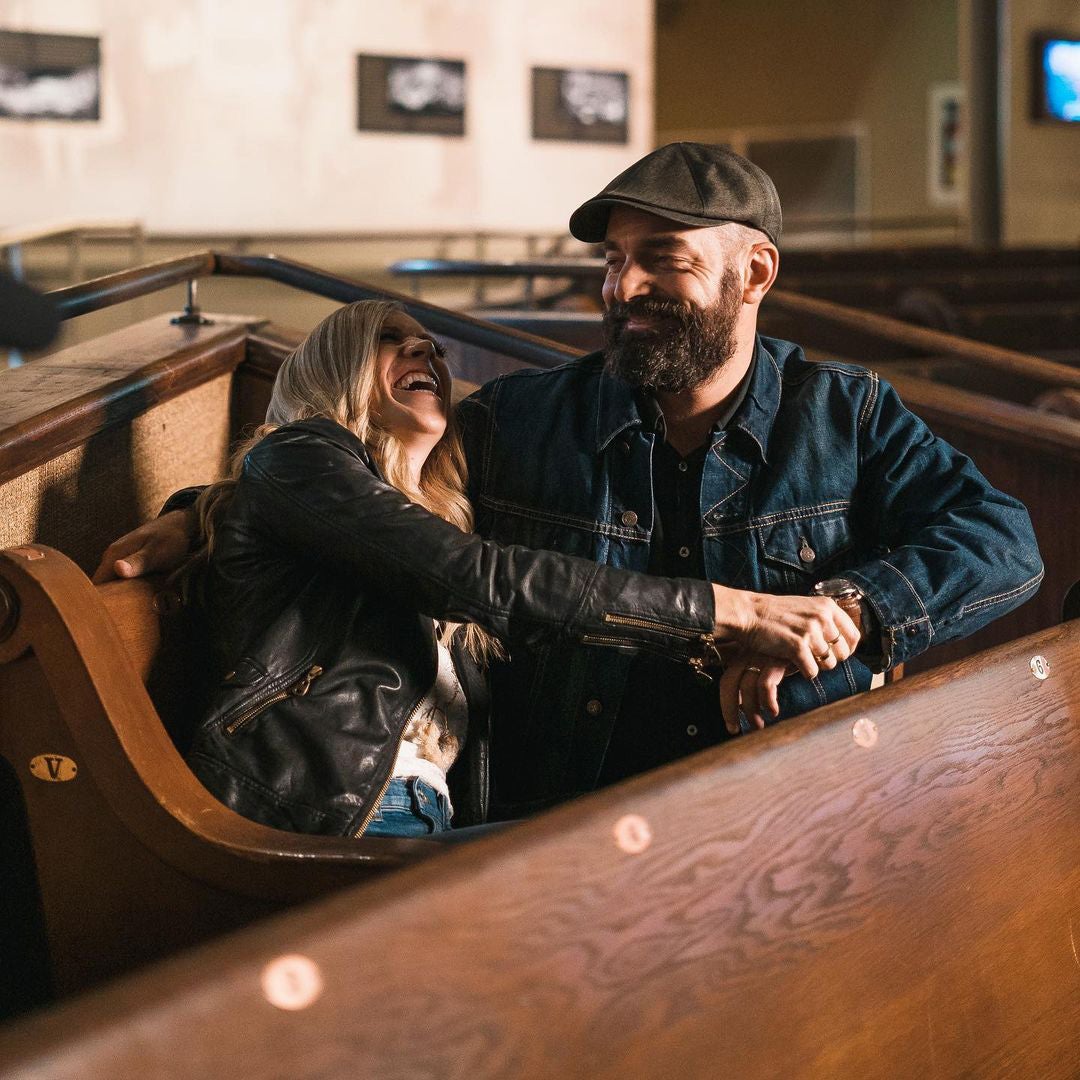 If you're music lovers, why not spark some romance at Ryman Auditorium? Set the mood with your favorite band, then snuggle in the pews as you sing and dance along. Not only is the Ryman one of the top-rated music venues in the country, but it's also the site of many famous love affairs including Johnny Cash and June Carter, who met for the very first time backstage at the Ryman.
Cheekwood Estate & Gardens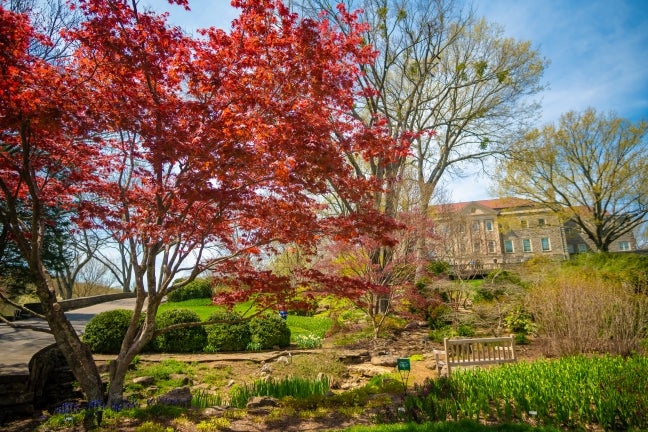 Soak up a beautiful day with your sweetheart at Cheekwood Estates & Gardens. With 55 acres of botanical gardens, including the Blevins Japanese Garden and the Bradford Robertson Color Garden, Cheekwood is the perfect place for a romantic stroll. Visit one of their seasonal festivals, like Cheekwood Harvest or Holiday LIGHTS, to celebrate a special time of year together.
Pedestrian Bridge Walk
Take in Nashville's impressive skyline with a walk on the John Seigenthaler Pedestrian Bridge. Stretching from East Nashville to 2nd Ave downtown with the Cumberland River flowing below, the pedestrian bridge offers an easy 3,150-foot walk to enjoy the fresh air and sights with your date. It's also a great spot to snap a selfie with the city skyline in the background.
Picnic at Centennial Park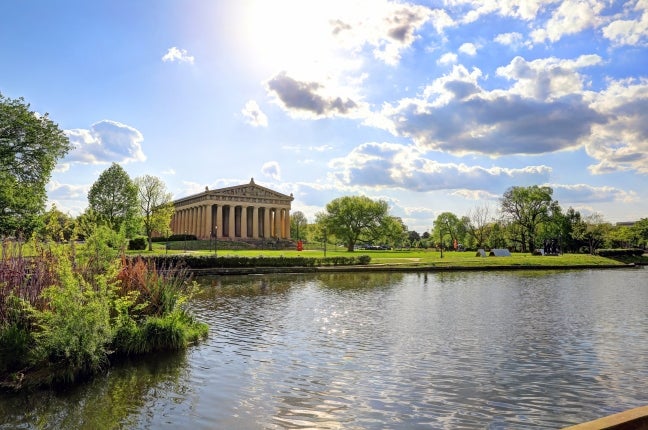 Spanning 132 acres, Nashville's Centennial Park has been a couples' destination since it was built for the Tennessee Centennial Exposition in 1897. Pack a picnic basket and blanket and enjoy a gorgeous day in the sun with your date. You can even take in the features of the park together, like the Parthenon, a to-scale replica of the structure in Ancient Greece, complete with a 42-foot-tall statue of Athena.
Arrington Vineyards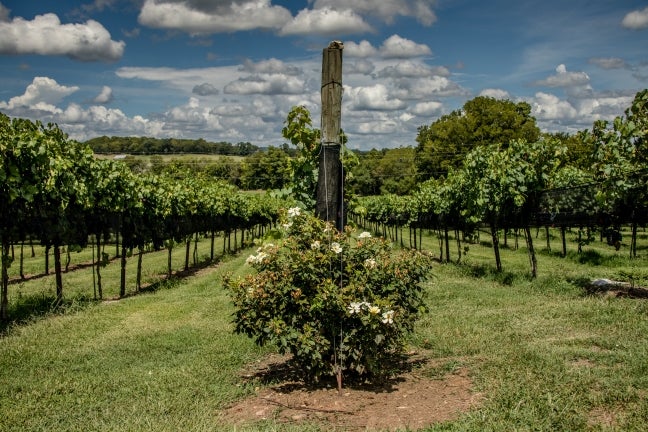 Another perfect picnic destination? Arrington Vineyards. Located 30 minutes outside of Nashville, Arrington Vineyards offers wine tastings and breathtaking views of Tennessee's rolling hills. Pack some snacks and find a seat at one of the vineyard's picnic tables, or spread a blanket and enjoy the day together.
Exciting Date Ideas
Looking for a date night that offers a little something unexpected? Set the tone for excitement with the perfect combination of adventure, risk, and lighthearted fun. Whether you're defying gravity at a climbing gym or boasting your bowling skills, these date night ideas are perfect for couples who want to let loose and try something new together. Explore your adventurous side and create unforgettable memories with your love.
Nashville Bar Bike
Explore Nashville on one of the city's most popular attractions: A bar bike. These reservable pedal taverns have seats for up to 15 passengers and are led by a guide who navigates passengers around Broadway and surrounding streets. Enjoy music, drinks, and fun in the open air. There are many bar bike options, like Nashville Bar Bike.
Pinewood Social
Share some food and fun at Pinewood Social, a social club and restaurant in downtown Nashville. In addition to coffee, food, and a full cocktail bar, Pinewood offers other fun date activities, like bowling, lawn games on the patio, and even rentable pools for lounging. Treat your sweet to a game of bowling on one of Pinewood's retro lanes, then celebrate with snacks and cocktails to cap off your night.
Climb Nashville
Take your love to new heights at Climb Nashville, an indoor rock climbing facility with locations in West Nashville, East Nashville, and Murfreesboro. Climb Nashville offers indoor rock climbing, as well as climbing classes, yoga, and other special events. It's a great date night option for couples who enjoy staying active together.
Carriage Ride Around Downtown
Enjoy a night downtown with a carriage ride. Available by reservation or walk-up, let a horse-drawn carriage show you around honky-tonk row and Nashville's bustling streets. Cuddle with your date as Music City buzzes around you and bring your fairy tale romance to life.
Topgolf
Indulge in a little healthy competition with a round of golf at Topgolf just north of downtown Nashville. Topgolf makes golfing even more fun, whether you're a beginner or a pro. Offering a variety of games, as well as amazing food and a full bar, it's a great spot for some friendly competition with a date or a night out with a group of couples.
Creative Date Ideas
Nashville is full of unique and talented artists. Enjoy everything they have to offer – and maybe even get your hands a little dirty – by planning a creative date night with your partner. Bond by making something together. Whether it's a work of art or a delicious dessert, the act of making something with your hands can be a wonderful and romantic experience. Or stimulate your senses by enjoying the creative works of another. See a movie that inspires or artists' works that move you, then discuss it all over dinner or drinks together.
FirstBank First Saturday Art Crawl
Enjoy works by local artists at the FirstBank First Saturday Art Crawl in downtown Nashville on the first Saturday of each month. The event is free and open to the public, and exhibits rotate monthly. Indulge in light refreshments and drinks with your date as you explore a variety of galleries and works from Music City's local arts community. Check the Art Crawl website for participating galleries and event dates and times.
Belcourt Theater
The Belcourt Theater is an independent movie theater in Hillsboro Village. Opened in 1925, this gem of Nashville has deep roots in the community, even hosting the Grand Ole Opry at one time. A romantic and creative date-night destination, the Belcourt has daily screenings of independent films and documentaries as well as a regular schedule of engaging events. The Belcourt is an ideal date spot for a couple who appreciates independent arts.
Dabble Studio
For hands-on fun, why not take a class with your date? Dabble Studio offers a variety of classes and events, including cooking classes, painting classes, food tours, walking tours, and more. Invite other couples or make new friends. Events are available throughout each week.
Bourbon Street Blues & Boogie Bar
Find some fun at one of Nashville's lesser-known entertainment areas, Printer's Alley. Offering restaurants and bars, Printer's Alley is perfect for couples looking for fun off the beaten path. Reserve a table at Bourbon Street Blues & Boogie Bar, a blues bar serving food and cocktails with some of the best live music in the city. Snag a table for two on the main level or sit in the balcony, where you'll practically feel like you're on stage.
Sign Up for Alerts
Sign up for email alerts from Ryman Auditorium to be notified whenever new date night events get added to the calendar.
Stay in Touch
What's almost as iconic as visiting the Ryman? Always having the inside scoop!
Sign up for exclusive updates, offers, and events, so you never miss out on what's happening at the Mother Church.