Celebrating 76 Years of the Birth of Bluegrass
In December of 1945, bluegrass was born on the famed Ryman Auditorium stage. More than seven decades after the genesis of this distinct genre of American music, we're revisiting the legacy of the man who made it happen: Bill Monroe.
By Matthew McCloy | Updated December 1, 2021
Born to Play
At 8 years old, Bill Monroe was already a committed student of the mandolin, his love for music was cultivated by his mother and uncle, fiddler Pendleton Vandiver. When he got a little older, Monroe and his older brothers, Charlie and Birch, began playing together, inspired by the old-time music they listened to on the phonograph. Monroe stuck with the mandolin, Charlie played guitar, and Birch was on the fiddle.
In the 1930s, they formed a band, the Monroe Brothers, alongside friends William Hardin and Larry Moore. The family act eventually dissolved into a duo and then a solo career, but the youngest brother had the staying power that later defined an entirely new genre of music.
The Birth of Bluegrass
[caption id="attachment_15945" align="aligncenter" width="481"]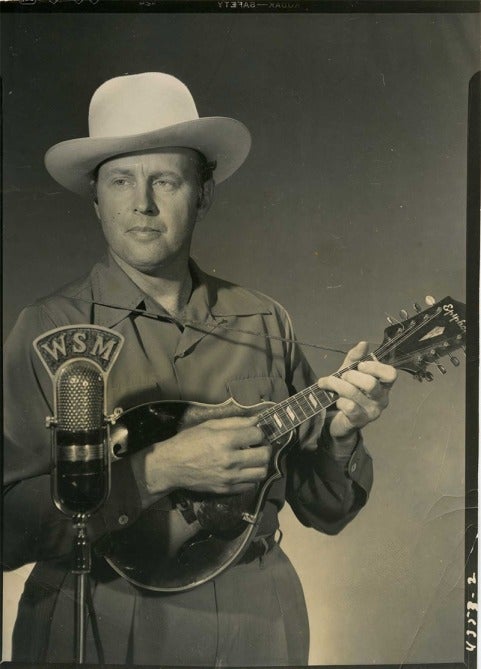 Bill Monroe with Epiphone mandolin posing in front of WSM mic.
[/caption]
After Birch broke off from the group, Bill and Charlie set their sights on the Carolinas. The pair based themselves at Charlotte, North Carolina's 50,000-watt station, WBT. In 1936, producer Eli Oberstein of RCA recorded the brothers for the first time. With the help from WBT's strong signal and the release of "What Would You Give in Exchange for Your Soul," Bill and Charlie created a nice audience for themselves. When they went their separate ways in 1938, Bill formed his renowned band, The Blue Grass Boys, its name a nod to his home state of Kentucky.
Becoming an Opry Regular
[caption id="attachment_15944" align="aligncenter" width="600"]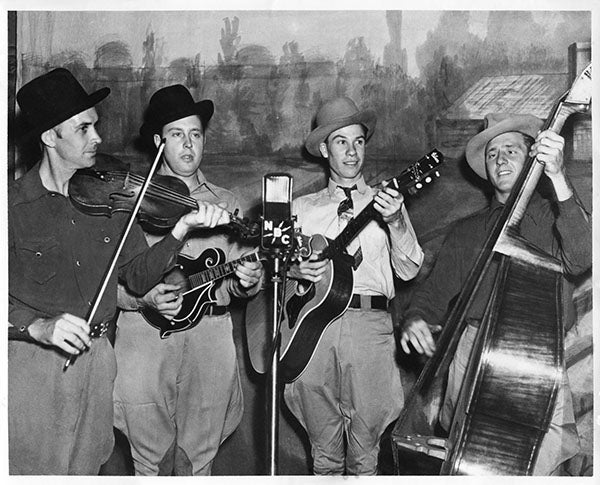 Very early photograph of Bill Monroe and his Bluegrass Boys. Art Wooten, Bill Monroe, Cleo Davis, Amos Garren.
[/caption]
In 1939, Monroe traveled to Nashville to audition for the Grand Ole Opry after gaining experience in North Carolina. George D. Hay, Harry Stone, and David Stone of Nashville radio station WSM hired Monroe for a regular spot on the Opry, roused by Monroe's rendition of Jimmie Rodgers' "Mule Skinner Blues." Monroe quickly became a household name, reportedly earning around $200,000 a year from shows by 1943. The Opry was still held at Nashville's War Memorial Auditorium at this time, but when the show moved to the Ryman in June 1943, it soon ushered changes within Monroe's own band that would prove significant in cementing bluegrass as a genre.
The Birth of Bluegrass
[caption id="attachment_15943" align="aligncenter" width="600"]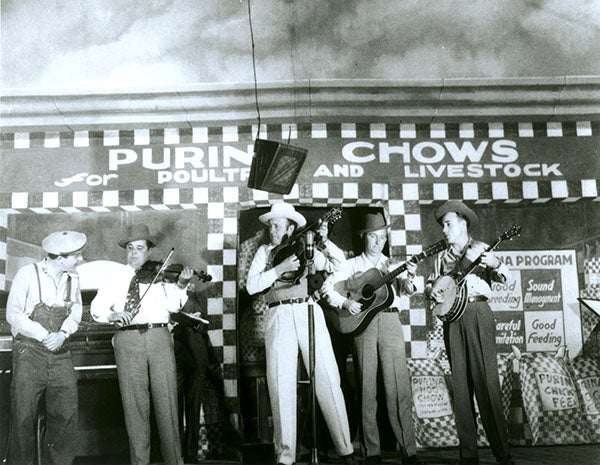 Bill Monroe, Earl Scruggs and Flatt.[/caption]
In December of 1945, Monroe decided to tinker with key elements of his band. He swapped fellow Opry star and banjo player David "Stringbean" Akeman for Earl Scruggs. Scruggs brought an innovative three-fingered banjo playing technique to the band, a departure from Akeman's "clawhammer" technique. Lester Flatt was a welcome addition too, singing lead vocals and playing guitar. Chubby Wise, who is credited with popularizing "Orange Blossom Special," was on the fiddle, while Cedric Rainwater played bass.
While Monroe was known for calling the shots, his arrangement was a democratic one, allowing band members to take turns playing instrument solos. Their December 1945 Opry performance at the Ryman became the prototype for future bluegrass bands.
What Makes it Bluegrass?
[caption id="attachment_5606" align="alignnone" width="648"]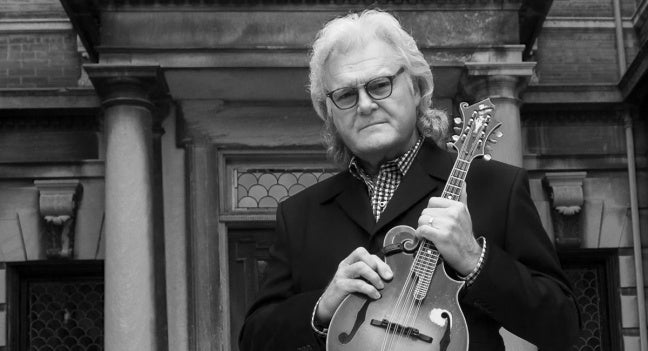 Ricky Skaggs, a bluegrass legend himself.
[/caption]
"In a country band, the music is built around the lead singer. Then you have the band back behind it. In a bluegrass band, it's the band," Opry member Ricky Skaggs says in Ken Burns' documentary Country Music. "The fiddle player's as important as the mandolin player. Don't tell Mr. Monroe that."
And that's coming from someone who, like Monroe, has a proclivity for the mandolin. Skaggs was just 6 years old when Monroe picked him out of a crowd to perform on stage during a show in Martha, Kentucky. The Father of Bluegrass was a mentor to him for many years.
The Movement Moves On and Lives On
[caption id="attachment_15946" align="aligncenter" width="520"]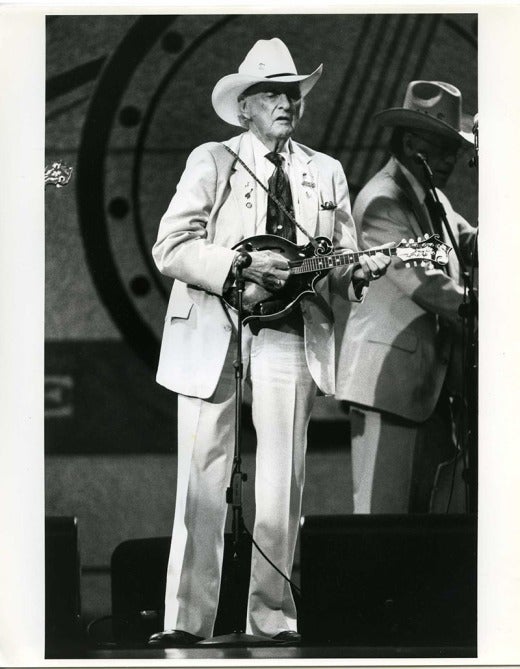 Bill Monroe performs in the 1990s.
[/caption]
While bluegrass is distinctive for its high lonesome sound and syncopated licks, Monroe's influence can be found far beyond the confines of the genre. Though not much of a rock 'n' roll fan himself, Monroe was posthumously inducted into the Rock & Roll Hall of Fame in 1997. His impact can be traced all the way to "The King."
Elvis Presley reworked one of Monroe's greatest songs, "Blue Moon of Kentucky" for his Grand Ole Opry debut at the Ryman on October 2, 1954. Presley was such a fan that he included the song on the B-side of his debut album. Carl Perkins even claimed that the first words Elvis said to him were, "Do you like Bill Monroe?"
This year, we celebrate the 76th anniversary of the birth of bluegrass on the Ryman stage. More than two decades after his passing and seven after inventing the genre during an Opry show, Monroe's legacy remains palpable.
Inspired? Listen to our bluegrass playlist on Spotify now. 
Stay In Touch
Subscribe for updates, events offers and more. To sign up to receive our emails, Fill in the following fields and hit submit. Thanks, and Welcome!