Behind the Curtain With a Ryman Usher
When 66-year-old Bruce Lange was running his commercial bakery, before the boxes of cookies were sealed, and the orders were being prepared to go out, he'd tell his employees: "Remember the person that's going to open this box. Think about how they're going to feel when they open this up … We wanted to make everything special for them,"
"That's how it feels to work at the Ryman," he said. "You just want to make it a magical experience."
Lange, now in his retirement, is working as an Usher at the iconic music venue. When he moved to Tennessee in 2005, he started visiting the Ryman for shows; his favorite being the legendary Vince Gill and Amy Grant Christmas shows.
"I always looked around and looked at the ushers and thought, 'That's what I want to do when I retire'," he said. "It became a bucket list item to be an Usher at the Ryman when I retire. It became my retirement gig."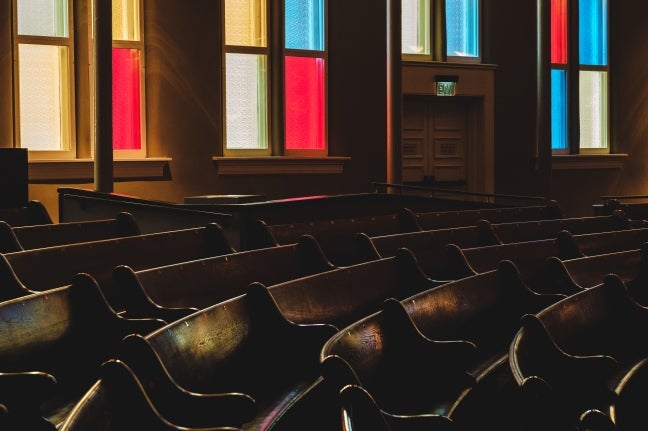 Lange owned the bakery for eight years. They primarily sold corporate gifts with cookies and cookie cups (chocolate chip cookie dough baked into a pecan brownie).
"Oh yeah, it was pretty good," Lange said, chuckling.
Having a business was a lifelong dream of his, but at the end of 2019, he had achieved it and was ready to move on. Unfortunately, selling a business as the pandemic hit wasn't easy, and it took over two years to sell the bakery. But once he did, Lange was free to work on another dream of his: becoming an usher at the Ryman.
"It's fun sometimes when you can work for something and you're not working there for the money, you're working there because you really enjoy what you do," he said. "With the Ryman, it's not just about the music. It's about coming to a 130-year-old venue that has seen tens of thousands of incredible artists who have gone through there."
He started in February of 2022.
"I feel so fortunate to work there and share that venue with so many people who have never been there before," he said. "Or those who have been there over and over again. It's just fun to be able to do that."
Ushers are often the glue that holds the front of house together on show nights, the unsung heroes of sold-out shows and sometimes high-pressure people herding. Lange said that recently, the entire auditorium was forced to evacuate because the fire alarm was set off. The ushers and other Ryman staff were able to evacuate over 2,000 people in under 10 minutes, and have them back inside and to their seats in under an hour.
"To me, that's quite an accomplishment," he said. "It speaks to the teamwork we have at the Ryman."
Even when they aren't literally guiding people through an emergency situation, ushers at the Ryman find fulfillment in helping people to their seats, answering questions about the venue, or helping them navigate its historic halls.
"Sometimes it's just taking a picture for somebody," he said. "Sometimes it's talking for a little bit longer about the history of the Ryman. It's fun to be able to share those things with people who are visiting."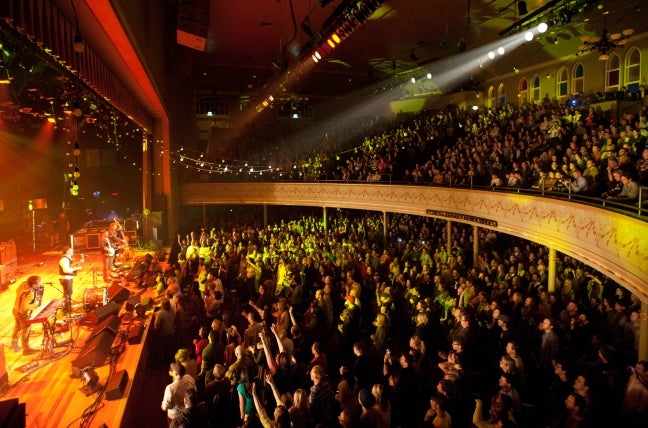 One show night, tickets became available in the Ryman's coveted floor seats in front of center stage. Lange got to give audience members in his section the unexpected good news that their tickets would be upgraded.
"It was fun to be able to do something special like that for people."
One woman even gave him a hug.
"I've just always felt that the Ryman is such an iconic venue and I'm still constantly amazed that when people walk in those doors, walk into the auditorium, their eyes just get big," he said. "To me, it's just a magical place."
You can experience that magic on a tour of the Ryman. Get tickets here to celebrate 130 years of music history and pop culture moments.
Stay in Touch
What's almost as iconic as visiting the Ryman? Always having the inside scoop!
Sign up for exclusive updates, offers, and events, so you never miss out on what's happening at the Mother Church.