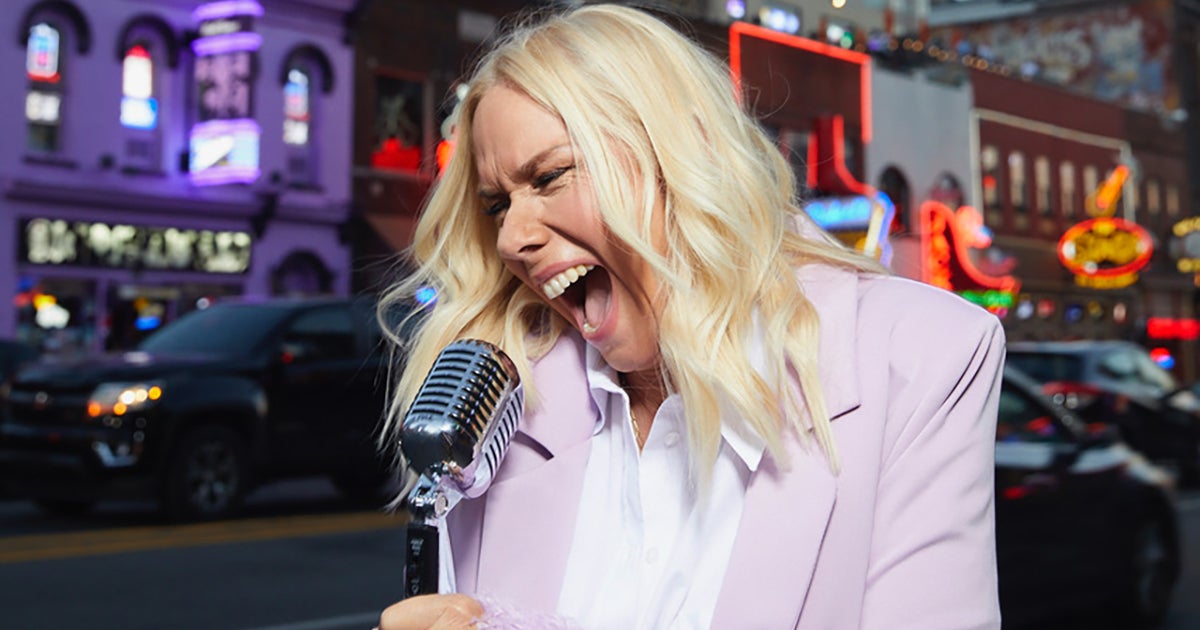 After 22 years in comedy, Leanne Morgan has cemented herself as a must-watch comedian.
Leanne was feeling the lure of Hollywood after graduating high school, but the idea of moving there was unheard of and too daunting for a country girl who had never been away from home. She enrolled in college at The University of Tennessee, where she graduated (by the skin of her teeth) with a degree in Child and Family Studies.
Shortly after that, she married her husband Chuck and they moved to Bean Station, TN in the beautiful foothills of the Appalachian Mountains.
To stay busy after having her first baby, Leanne started selling jewelry at home parties. She was supposed to talk about the jewelry but instead conversed about breastfeeding, hemorrhoids and being a mama. The party guests thought that she was hilarious to the point somebody peed on a couch, and before she knew it, she was booked out a year in-advance.
The jewelry company saw what was happening and asked her to speak at their sales rallies. It was there that women started saying, "you need to do stand-up!" That gave Leanne the courage to really go for it! Leanne finally had access to comedy clubs when her family moved to San Antonio in 2001, and her career in comedy quickly started to skyrocket.
Leanne's comedy has landed her at the prestigious Just For Laughs Festival in Montreal and has brought her development deals for her own sitcom with ABC and Warner Brothers, writer/producer Matt Williams (Rosanne and Home Improvement), TV Land and with Sony Television.
Leanne has garnered over 2.25 million followers across social media and her popular stand-up special, So Yummy has reached over 50 million views on YouTube.
Her fan base continues to grow with her relatability as she discusses everything from being a housewife, sharing Jell-O recipes to having a new grandbaby. She has appeared on The Kelly Clarkson Show, The View, Nick at Nite's Funniest Mom and toured with the Southern Fried Chicks.
Now that her children are grown, Leanne is moving full steam ahead with her comedy. In December 2022, Leanne concluded The Big Panty tour with Outback Presents which spanned 100+ shows in theaters across the U.S. She also taped her first Netflix standup special which premieres on the platform in early 2023. Leanne will be back on the road with her next 100+ show Just Getting Started theatre and arena tour wth Outback Presents in February 2023.
When not on the road, Leanne cherishes spending time in Knoxville, TN with her husband, three children, grandbaby, and two beagles.
For more info on Leanne Morgan go to: www.Leannemorgan.com.
Tuesday,
August
29
7:00PM
7:00 PM
Wednesday,
August
30
7:00PM
7:00 PM
Venue Information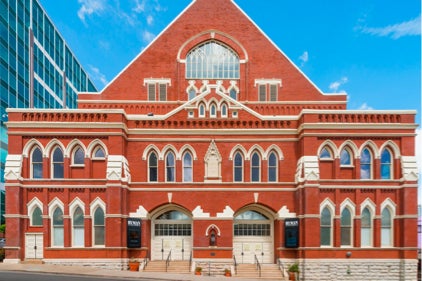 Ryman Auditorium
Ryman Auditorium, located at 116 Rep. John Lewis Way North, in Nashville, Tennessee, is one of the most celebrated venues in modern music. Built in 1892, the historic 2,362-seat live performance venue is the most famous former home of the Grand Ole Opry and is revered by artists and music fans for its world-class acoustics. A bucket list moment for both fans and artists alike, her iconic stage has hosted performers from across genres, such as Elvis Presley, Bruce Springsteen, Charley Pride, Loretta Lynn, Johnny Cash, Harry Styles, Wu-Tang Clan, Lizzo, and thousands more. While offering a diverse lineup and thriving concert schedule with over 200 shows per year, the venue is also open for daytime tours year-round. Along with best-in-class production technologies and livestream capabilities, the Ryman has been named Pollstar's Theater of the Year for 13 years through 2021.
Stay In Touch
Subscribe for updates, events offers and more. To sign up to receive our emails, Fill in the following fields and hit submit. Thanks, and Welcome!