Extreme

Gary Cherone (Lead Vocals)

Nuno Bettencourt (Guitar)

Pat Badger (Bass)

Kevin Figueiredo (Drums)

It all started when four Boston-bred kids joined forces in the late 80s to form Extreme. With an original new sound and groundbreaking records, the foursome was immediately recognized as innovators in the world of rock & roll. The band has described their music as "Funky Metal" in the early days, but it would evolve much more in the mid-90s by blending classic rock influences with post-grunge and alternative rock.

The band's popularity is fueled by guitar virtuosoNunoBettencourt's signature style, Gary Cherone's resonant vocals and socially conscious lyrics,Pat Badger's rock solid bass, and the hard hitting Kevin Figueiredo on drums. Their unwavering songcraft and diverse musical approaches earned the band multi-platinum albums with chart topping hits and sold-out tours all over the globe.

The self titled, Extreme, was the bands first studio album and was released in 1989. It produced four singles: "Little Girls", "Kid Ego", "Mutha (Don't Wanna Go To School Today)" and "Play with Me" which years later would introduce Extreme to an entire new generation of fans with its inclusion in the popular video game Guitar Hero. The record foreshadowed the extraordinary technical guitar-playing prowess of Portuguese-born guitarist Nuno Bettencourt.

The band achieved their greatest success with their 1990 album Pornograffitti, which peaked at number 10 on the Billboard 200, and was certified multi-platinum. Musically, Pornograffitti is dominated by blistering guitar riffs, often with funky, syncopated timing, and incendiary, high-speed rock/metal solos. The record provided Bettencourt with widespread admiration from rock guitar enthusiasts and continual exposure in leading guitar playing publications. But it was the the acoustic ballad single "More Than Words", that reached #1 on Billboard's Hot 100 in the United States landing Extreme their first #1 hit song. The subsequent single, "Hole Hearted", another acoustic track, was also successful, rising to #4 on the same popular music chart. "Decadence Dance" and "Get the Funk Out" were also released as singles both reaching the lower half of Billboard's rock chart and becoming fan favorites.

The band began recording their third album in 1992. Their appearance at the Freddie Mercury Tribute Concert in April 1992 interrupted the recording sessions, but it gave the band considerable exposure beyond the heavy metal fraternity. By playing a medley at the tribute, Extreme gained a considerable amount of fans along with the Queen fan-base. At the introductory speech before they played, Brian May noted that they "possibly more than any other group on this planet, knew what Queen was about all these years, and what Freddie what about all these years".

III Sides to Every Story was released in 1992 and considered one of Extreme's finest works by the band, their fans, and music critics. The album is structured as a concept album in three sections labeled as "sides" — a play on the notion of "different sides to a story" and that of "sides" of an album. The sides are named "Yours", "Mine" and "The Truth", and each features a distinct musical style and lyrical imagery. Yours is made of hard rock songs such as the single "Rest in Peace" and "Cupid's Dead". Mine, in total contrast, deals with introspective subjects with songs such as the 2 singles "Stop the World" and "Tragic Comic". Finally, The Truth consists of a three-part opus, titled "Everything Under The Sun", ending the three-part album and featured a 70-piece orchestra.

Waiting for the Punchline was released in 1995 and featured the singles "Hip Today", "Unconditionally," and "Cynical". Extreme disbanded after the tour in 1996, on amicable terms and would stay on hiatus for over a decade. Bettencourt and Cherone kept in touch during the years when the band was dormant. Then, in 2004, a series of hometown reunion gigs planted the seed for what has ultimately become the outfit's official regrouping in 2008. When the pair came together to pen the tunes that would comprise Saudades de Rock in 2008, the creative floodgates were open. Says Nuno, "The chemistry was there from day one, as we suspected it would be. "We knew within an hour of Gary and I getting back together to write, that we still had something relevant to offer," Bettencourt continues. "And while there are great bands out there, we felt like there was a void as far as straight up rock and roll goes."

Based on the enthusiasm of the rock aficionados and diehard fans that have followed the band since its self-titled debut, Extreme has continually toured the world, showcasing material from their illustrious career.

"As much as we enjoy recording, for me, I've always loved playing live for the fans," Cherone says. "We can't wait to get out there and play our music live."Nuno explains. "We always look forward to getting out on tour, putting on a show. That's really where the band shines."

To date, the Grammy-nominated EXTREME have released six albums, plus a greatest hits set and a recent live DVD—selling over 10 million records worldwide.



www.extreme-band.com
Saturday,
March
16
8:00PM
8:00 PM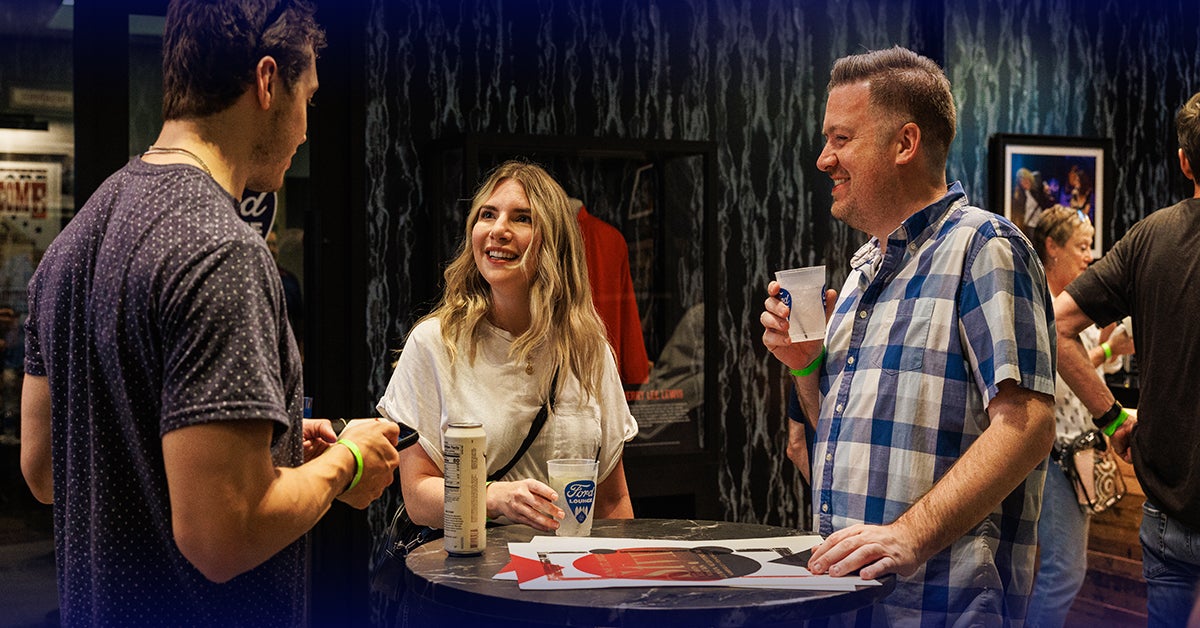 ELEVATE YOUR RYMAN EXPERIENCE
Want to make your night at the Ryman an iconic one? Snag a spot in our new and improved Ford Lounge. Hang out in our recently-expanded private space, grab some food and a top-shelf drink from the open bar, and take home a commemorative Hatch Show Print Poster.
Upgrade your ticket, you deserve it!
Note: Must purchase show ticket separately.
Venue Information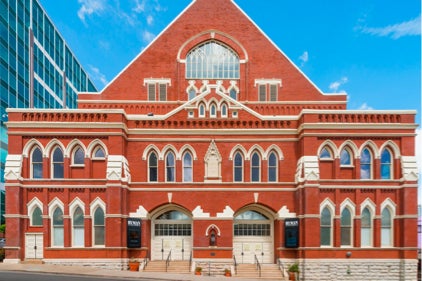 Ryman Auditorium
Ryman Auditorium, located at 116 Rep. John Lewis Way North, in Nashville, Tennessee, is one of the most celebrated venues in modern music. Built in 1892, the historic 2,362-seat live performance venue is the most famous former home of the Grand Ole Opry and is revered by artists and music fans for its world-class acoustics. A bucket list moment for both fans and artists alike, her iconic stage has hosted performers from across genres, such as Elvis Presley, Bruce Springsteen, Charley Pride, Loretta Lynn, Johnny Cash, Harry Styles, Wu-Tang Clan, Lizzo, and thousands more. While offering a diverse lineup and thriving concert schedule with over 200 shows per year, the venue is also open for daytime tours year-round. Along with best-in-class production technologies and livestream capabilities, the Ryman has been named Pollstar's Theater of the Year for 13 years through 2021.
Stay in Touch
What's almost as iconic as visiting the Ryman? Always having the inside scoop!
Sign up for exclusive updates, offers, and events, so you never miss out on what's happening at the Mother Church.