Elvis Costello began writing songs at the age of thirteen. 2017 marked the 40th anniversary of the release his first record album, "My Aim Is True".
He is perhaps best known for the songs, "Alison", "Pump It Up", "Everyday I Write The Book" and his rendition of the Nick Lowe song, "(What's So Funny 'Bout) Peace Love and Understanding".
His record catalogue of more than thirty albums includes the contrasting pop and rock & roll albums, "This Year's Model", "Armed Forces", "Imperial Bedroom", "Blood and Chocolate" and "King Of America" along with an album of country covers, "Almost Blue" and two collections of orchestrally accompanied piano ballads, "Painted From Memory" - with Burt Bacharach and "North".
He has performed worldwide with his bands, The Attractions, His Confederates - which featured two members of Elvis Presley's "T.C.B" band - and his current group, The Imposters – Steve Nieve, Pete Thomas and Davey Faragher - as well as solo concerts, most recently his acclaimed solo show, "Detour".
Costello has entered into songwriting collaborations with Paul McCartney, Burt Bacharach, the Brodsky Quartet and with Allen Toussaint for the album "The River In Reverse", the first major label recording project to visit New Orleans after Hurricane Katrina and completed there while the city was still under curfew.
Costello's songs have been recorded by a great number of artists, including, George Jones, Linda Ronstadt, Georgie Fame, Chet Baker, Johnny Cash, June Tabor, Roy Orbison, Dusty Springfield, Robert Wyatt, Anne Sofie von Otter, Solomon Burke and Darlene Love.
During his career, Costello has received numerous prestigious honors, including two Ivor Novello Awards for songwriting, a Dutch Edison Award with The Brodsky Quartet for "The Juliet Letters", the Nordoff-Robbins Silver Clef Award, a BAFTA for the music written with Richard Harvey for Alan Bleasdale's television drama series "G.B.H." and a Grammy for "I Still Have That Other Girl" from his 1998 collaboration with Burt Bacharach, "Painted From Memory".
Elvis Costello and The Attractions were inducted into the Rock and Roll Hall of Fame in 2003. In the same year, Costello was awarded ASCAP's prestigious Founder's Award.
In 2004 Costello was nominated for an Oscar for Best Song – "The Scarlet Tide," co-written with T Bone Burnett and sung by Alison Krauss in the motion picture "Cold Mountain"
In 2016 Elvis Costello was inducted into the Songwriter's Hall of Fame in the company of Chip Taylor and Tom Petty.
From 2011-2014: Having recorded the albums, "When I Was Cruel", "The Delivery Man" and "Momofuku" together since 2002, Elvis Costello and The Imposters – Steve Nieve, Pete Thomas and Davey Faragher - toured for four years with "The Spectacular Spinning Songbook", employing a 20-foot game-show wheel with which audience members selected the next song to be performed.
In 2015, the Penguin/Blue Rider imprint published Costello's nuanced and evocative memoir, "Unfaithful Music and Disappearing Ink" while he was appearing in "Detour" a largely solo performance – although frequently augmented by Rebecca and Megan Lovell of Larkin Poe - in which anecdotes were connected to songs on the cue of archival photographs, cartoons and other visual oddities projected onto a giant vintage-style television set. This presentation recently concluded after 106 shows in 20 countries.
Look Now, released in October 2018 by Concord Records, was Costello's' first collection of new material in five years and his first with The Imposters in a decade. Costello worked with co-producer Sebastian Krys at studios in Hollywood, New York City and Vancouver, British Columbia, to create an "uptown pop record." In addition to the songs Costello wrote, the album included a collaboration with Carole King and three with Burt Bacharach, who plays piano on two, "Don't Look Now" and "Photographs Can Lie".
In 2019, Costello released the Purse EP, consisting of four songs containing songwriting collaborations with Burt Bacharach and Paul McCartney, as well as musical settings of lyrics by Johnny Cash and Bob Dylan. In the same year, Costello was: presented a Lifetime Achievement Award for songwriting, in Nashville by the Americana Music Association; awarded an O.B.E. (Officer of the Order of the British Empire) for his services to music on the Queens Birthday Honours List; and announced as a recipient of a Hollywood Walk of Fame star for the class of 2020
Monday,
January
29
7:30PM
7:30 PM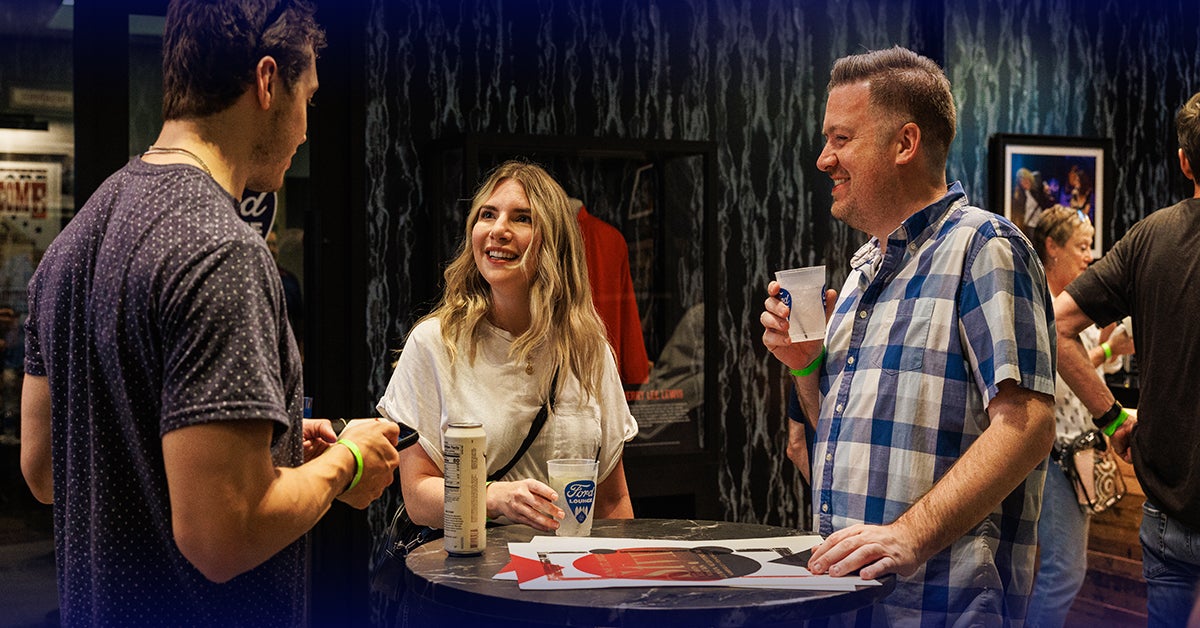 ELEVATE YOUR RYMAN EXPERIENCE
Want to make your night at the Ryman an iconic one? Snag a spot in our new and improved Ford Lounge. Hang out in our recently-expanded private space, grab some food and a top-shelf drink from the open bar, and take home a commemorative Hatch Show Print Poster.
Upgrade your ticket, you deserve it!
Note: Must purchase show ticket separately.

Venue Information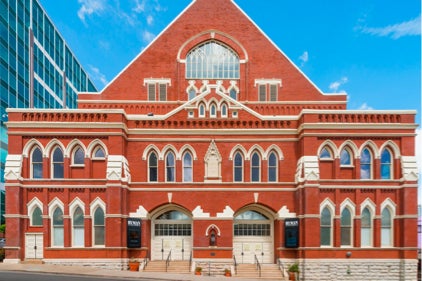 Ryman Auditorium
Ryman Auditorium, located at 116 Rep. John Lewis Way North, in Nashville, Tennessee, is one of the most celebrated venues in modern music. Built in 1892, the historic 2,362-seat live performance venue is the most famous former home of the Grand Ole Opry and is revered by artists and music fans for its world-class acoustics. A bucket list moment for both fans and artists alike, her iconic stage has hosted performers from across genres, such as Elvis Presley, Bruce Springsteen, Charley Pride, Loretta Lynn, Johnny Cash, Harry Styles, Wu-Tang Clan, Lizzo, and thousands more. While offering a diverse lineup and thriving concert schedule with over 200 shows per year, the venue is also open for daytime tours year-round. Along with best-in-class production technologies and livestream capabilities, the Ryman has been named Pollstar's Theater of the Year for 13 years through 2021.
Stay in Touch
What's almost as iconic as visiting the Ryman? Always having the inside scoop!
Sign up for exclusive updates, offers, and events, so you never miss out on what's happening at the Mother Church.