OLD CROW MEDICINE SHOW
Ketch Secor, Morgan Jahnig, Cory Younts, Mike Harris, Mason Via, Dante' Pope & PJ George
Since getting their start busking on street corners back in 1998, Old Crow Medicine Show have emerged as one of the most potent and influential forces in American roots music. Over the last quarter-century, the two-time Grammy Award-winning band has brought their sublimely raucous live show to rapturous audiences around the world and toured with the likes of Willie Nelson and John Prine, all while amassing an acclaimed catalog that includes such standouts as their double-platinum hit single "Wagon Wheel." Arriving as the Nashville-based six-piece gears up to celebrate their 25th anniversary, Jubilee finds Old Crow doubling down on their commitment to creating roots music that bears an undeniable urgency. "In a lot of people's minds folk music seems to be relegated to a place of supposed purity, but we've always wanted our folk music to be the soundtrack to real living rather than something stuck behind the glass in a museum," says frontman Ketch Secor. "We'd much prefer to smash that glass and take those instruments back to the street corners, maybe break some strings and bleed on them a bit. To us music works best when you sing it loud and hard and lusty until your throat gets sore—it's meant to hurt when it comes out right."
Old Crow's eighth studio LP, Jubilee serves as something of a companion piece to Paint This Town—a 2022 release that marked their first time cutting an album with band members Jerry Pentecost, Mike Harris, and Mason Via. "We made Paint This Town before we'd even played any shows with this lineup, so it felt right to get back into the studio with our new partners-in-crime after we'd been out on the road and felt all greased-up," says Secor. Like its predecessor, Jubilee finds Old Crow producing alongside Matt Ross-Spang (Drive-By Truckers, St. Paul & the Broken Bones, The Mountain Goats) and recording at their own Hartland Studios in East Nashville. Featuring guest appearances from legendary soul singer Mavis Staples and singer/songwriter Sierra Ferrell, the result is a wildly expansive body of work encompassing everything from jug-band tunes to Irish folk songs to exultant gospel jams, each touched with Old Crow's dazzling musicality and poetic yet powerfully trenchant storytelling.
After kicking off with "Ballad of Jubilee Jones" (a soul-stirring anthem of resilience for the working people of the world), Jubilee slips into tender reminiscence on "Miles Away"—a sweetly reflective track graced with guest vocals from Old Crow co-founder Willie Watson. "We hadn't recorded with Willie in 12 years, and it made sense to bring him back for a song that has to do with seeing old friends again," says Secor. "It's about looking back on the past and accepting that people sometimes part ways, and yet time can mend things. There could be a scar in the earth, then a few years go by and now it's a Walmart parking lot or a garden." Co-written by Secor and bluegrass virtuoso Molly Tuttle, "Miles Away" unfolds in delicate banjo runs and luminous fiddle melodies before building to a sweeping string section at the bridge, lending even greater poignancy to Old Crow's warmly dispensed wisdom ("So if you run into some lost friend or lover/And find only reticence remains/Grab the saddle horn and just throw your body over/Don't let the past hold the reins").
While songs like "Miles Away" embody a bittersweet gravity, much of Jubilee harnesses the unruly exuberance that Old Crow unfailingly channel into their live show. On "Keel Over And Die," for instance, the band delivers a frenetic and freewheeling love song whose lyrics endlessly tilt from ecstatic to macabre. "It's one of those just-getting-overdivorce songs where you've finally found someone you're crazy about but nothing else is right in your life, so you can only express joy in death metaphors," says Secor. "I think I write songs like that because I'm a fan of Shane MacGowan and all the antics of bands who use traditional music as a soundtrack for some kind of brawl, whether it's a sporting match between cross-town rivals or people picking a fight in an alley over love." Later, on "I Want It Now," Old Crow unleash a gloriously sordid and dance-ready party song spotlighting their knack for fantastically unhinged wordplay (e.g., "Freight-train-hopping, purple-pill-popping, bluegrass-bopping/You know what I need, I want it now"). "On every album we ever make, Old Crow tends to put revelers, corn whiskey, and the cops all together in a stretch of woods somewhere," says Secor. "'I Want It Now' is the latest offering in that 25-year batch of debauchery; it's your typical story of a hillbilly love triangle and a party that just won't quit."
On "One Drop" (featuring Mavis Staples), Jubilee closes out with its most rejoiceful track, a spirit-lifting gospel number propelled by triumphant harmonies and bustling hand percussion. As Staples, Secor, and Pentecost trade off vocals, "One Drop" speaks to the potential for profound change in times of overwhelming darkness and disillusionment ("It takes one step before the saints go marching/It takes one march before we've got a movement marching in/It takes all kind of saints in step together/'Fore we stand in union hand in hand"). "'One Drop' is typical of any Old Crow gospel jam in that we leave the deity TBD, so that you can fill in whatever feels right to you," says Secor. "We took some inspiration from the Pete Seeger School of Theatrics, where songs of a spiritual persuasion become a rallying cry. One line builds on the line before it, and it ends up as a sort of equational transaction in which we're trying to figure out our way to peace."
In keeping with the sociopolitical consciousness of Paint This Town (an album that confronted such complex matters as country music's thorny racial politics), Jubilee also brings Old Crow's incisive perspective to tracks like "Allegheny Lullabye"—a sorrowful yet fiery meditation on systemic poverty and lack of opportunity in regions like Appalachia ("With a hand on the bottle and one on the wheel, won't be slave to the iron and steel/The choices are no choice at all, just the flipping of a coin/It's factory, gas station, or join"). "I wanted to have a song about the pervasiveness of hopelessness, which to me is one of the defining factors of life in America in 2023," says Secor, who drew inspiration from Sam Quinones's Dreamland: The True Tale of America's Opiate Epidemic in penning the lyrics to "Allegheny Lullabye." "I know a lot of people in towns like we're describing, where there's basically a three-track system: you can work at the factory and get nowhere, work at the gas station and get nowhere, or join the Army or the rat race. To me those options aren't enough for the region that gave us songs like 'Will the Circle Be Unbroken?', and I'm mad as hell at the elected officials who are doing nothing to change that opportunity-distribution load."
As Secor reveals, Old Crow's boundless passion for imbuing a timely vitality into traditional music has played a major part in the band's longevity. "Being the type of songwriters and performers that we've always been, we tend toward the topical material and what's going on right now—the issues currently faced by our species, our country, our beloved Southlands," he says. "I think the artist's job is to dip their quill into the reservoir of the now, and for Old Crow that reservoir is deep: we might end up pulling up some Lead Belly colors, some Gene Austin colors or some Paul Robeson. So as long as these things keep happening in our world, and as long as banjos are around to be plucked and fiddles are there for us to drag a bow across, you can bet we'll still be interested in making this kind of music. At this point it's just our second nature."
Saturday,
December
30
8:00PM
8:00 PM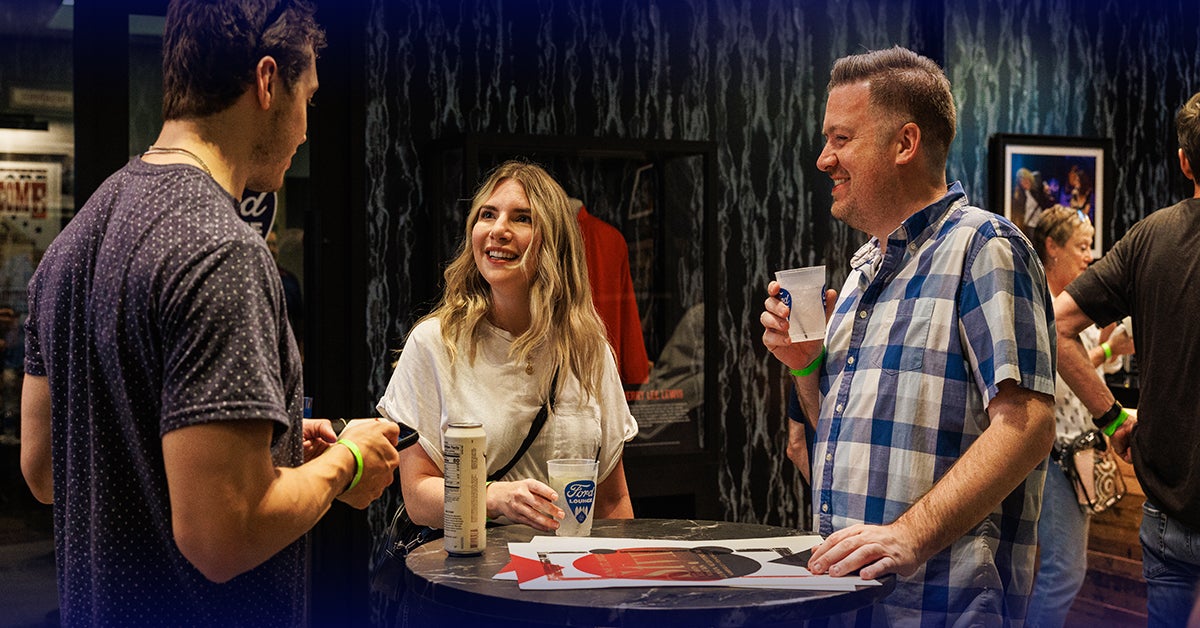 ELEVATE YOUR RYMAN EXPERIENCE
Want to make your night at the Ryman an iconic one? Snag a spot in our new and improved Ford Lounge. Hang out in our recently-expanded private space, grab some food and a top-shelf drink from the open bar, and take home a commemorative Hatch Show Print Poster.

Upgrade your ticket, you deserve it!
Note: Must purchase show ticket separately.
Sunday,
December
31
9:00PM
9:00 PM
Venue Information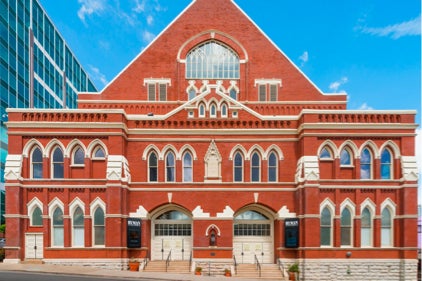 Ryman Auditorium
Ryman Auditorium, located at 116 Rep. John Lewis Way North, in Nashville, Tennessee, is one of the most celebrated venues in modern music. Built in 1892, the historic 2,362-seat live performance venue is the most famous former home of the Grand Ole Opry and is revered by artists and music fans for its world-class acoustics. A bucket list moment for both fans and artists alike, her iconic stage has hosted performers from across genres, such as Elvis Presley, Bruce Springsteen, Charley Pride, Loretta Lynn, Johnny Cash, Harry Styles, Wu-Tang Clan, Lizzo, and thousands more. While offering a diverse lineup and thriving concert schedule with over 200 shows per year, the venue is also open for daytime tours year-round. Along with best-in-class production technologies and livestream capabilities, the Ryman has been named Pollstar's Theater of the Year for 13 years through 2021.
Stay In Touch
Subscribe for updates, events offers and more. To sign up to receive our emails, Fill in the following fields and hit submit. Thanks, and Welcome!