GRAMMY® Award-winning and Country Music Hall of Fame members, The Oak Ridge Boys are officially celebrating their 50th Anniversary this October. With this celebration, The Oak Ridge Boys are announcing their American Made: Farewell Tour! The group, Duane Allen (1966), Joe Bonsall (1973), William Lee Golden (1965), and Richard Sterban (1972) are excited to celebrate both milestones with fans with the announcement of this tour. "We are doing a farewell tour because we owe it to our fans to say goodbye," shares William Lee Golden. "They have always been there for us through the good times and the bad. I will always be thankful to every person who came out to a show, bought a t-shirt, played our music, and overall, loved us enough to spend their hard-earned money whenever they could. This tour is for you!" "I want to thank God for 50 years of singing with three of my best friends and for the fans who have been there for us," shares Richard Sterban. "This is a celebration and we hope to see you there." Designated as America's national anthem singers by the MENC (National Association for Music Educators), The Oak Ridge Boys released their #1 hit single, "American Made" in February 1983. Their love for God and country remains true to this day, and with this being the 40th Anniversary of the single, it seemed fitting to incorporate "American Made" into their farewell. The Oak Ridge Boys have received four Academy of Country Music, two American Music, five Billboard, four Country Music Association, five Grammy, and twelve Gospel Music Association Dove awards, just to name a few. They are members of the Grand Ole Opry, the Gospel Music Hall of Fame, the Vocal Group Hall of Fame, and the Country Music Hall of Fame. They have achieved seventeen #1 hits including "Leaving Louisiana In The Broad Daylight," "Bobbie Sue," "Trying To Love Two Women," "(I'm Settin') Fancy Free," "American Made," and the unforgettable "Elvira." With an astounding thirty-seven Top 20 country hits, with twelve gold, three platinum, and one double-platinum album, The Oak Ridge Boys have made their mark in every facet of the gospel, pop, and country music industry. "For all of my career I have always been a planner, sometimes planning 2 or 3 years in advance, what we will do, where we will go, and when we record," expresses Duane Allen. "As we celebrate 50 years of being together, just as you see us, we will, also, begin our American Made: Farewell Tour. I don't know how long the tour will last, but we hope to return to as many parts of the country as we can. Thank you so much for these 50 years. For me, it's 57 1/2 years. I have given you the best part of my life and you have rewarded me with a wonderful career. Thank you, our dear fans. Thanks to God for His divine guidance. Thank you to our wonderful organization. Thank you to all the supporting companies who represent us. And thank you to our families." In the early seventies, The Oak Ridge Boys continued to expand their cutting-edge style. After the addition of Richard Sterban in 1972 and Joe Bonsall in 1973, the Oaks were forever changed with a new direction, a new sound, and a new path. Their career stands alone with its legacy, its style, and its continued contributions to gospel and country music. "I was 25 years old in 1973 when I joined The Oak Ridge Boys," shares Joe Bonsall. "I am 75 years old in 2023 and I am STILL an Oak Ridge Boy. It has been and still IS an amazing ride." About The Oak Ridge Boys: The Oak Ridge Boys have sold over 41 million units worldwide and are synonymous with "America, apple pie, baseball, and country music." In addition to their awards and accolades in the country music field, the Oaks have garnered five GRAMMY® Awards, nine GMA DOVE Awards, and two American Music Awards. The group, Duane Allen, Joe Bonsall, William Lee Golden, and Richard Sterban, members of the prestigious Country Music Hall of Fame (2015 Inductees) and the Grand Ole Opry (since 2011)—is known worldwide as one of recording history's most extraordinary musical successes. They have charted single after single and album after album—gold, platinum, and double-platinum, and more than 30 Top 10 hits, including No. 1 chart-toppers "Elvira," "Bobbie Sue," "American Made," and "Y'All Come Back Saloon," among dozens more. For more information and to view upcoming tour dates for The Oak Ridge Boys, please visit oakridgeboys.com.
Tuesday,
December
12
7:30PM
7:30 PM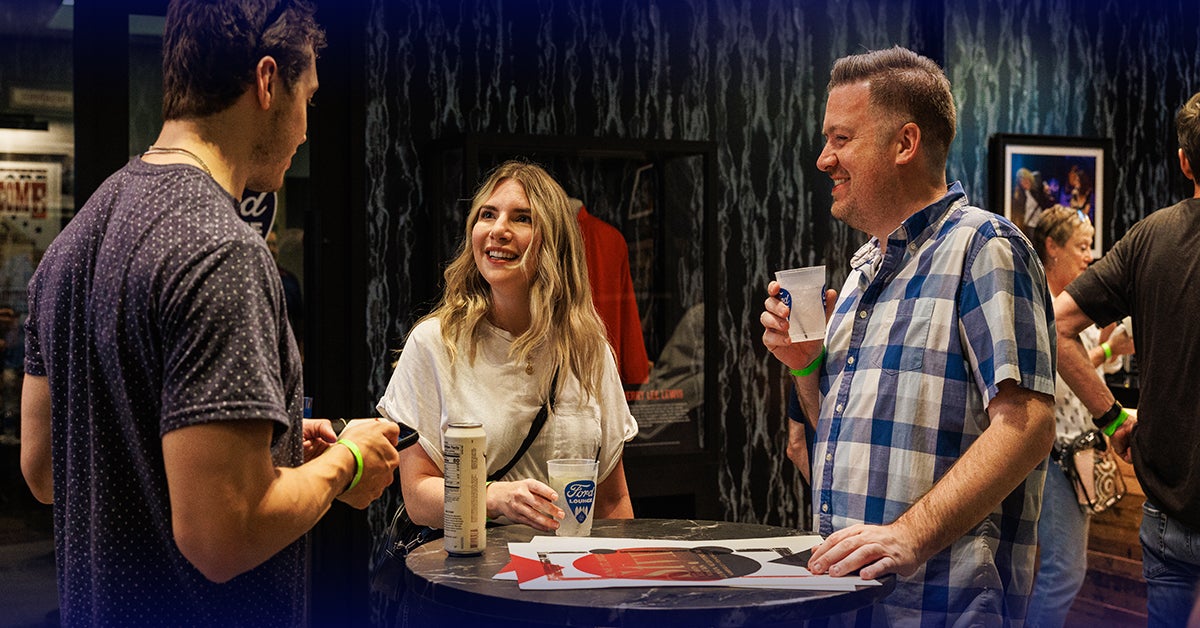 ELEVATE YOUR RYMAN EXPERIENCE
Want to make your night at the Ryman an iconic one? Snag a spot in our new and improved Ford Lounge. Hang out in our recently-expanded private space, grab some food and a top-shelf drink from the open bar, and take home a commemorative Hatch Show Print Poster.
Upgrade your ticket, you deserve it!
Note: Must purchase show ticket separately.

Venue Information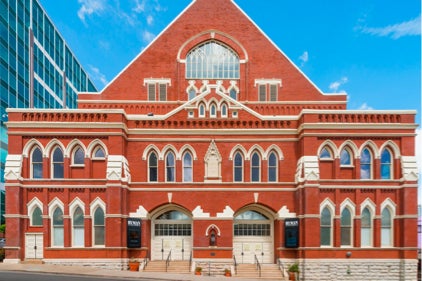 Ryman Auditorium
Ryman Auditorium, located at 116 Rep. John Lewis Way North, in Nashville, Tennessee, is one of the most celebrated venues in modern music. Built in 1892, the historic 2,362-seat live performance venue is the most famous former home of the Grand Ole Opry and is revered by artists and music fans for its world-class acoustics. A bucket list moment for both fans and artists alike, her iconic stage has hosted performers from across genres, such as Elvis Presley, Bruce Springsteen, Charley Pride, Loretta Lynn, Johnny Cash, Harry Styles, Wu-Tang Clan, Lizzo, and thousands more. While offering a diverse lineup and thriving concert schedule with over 200 shows per year, the venue is also open for daytime tours year-round. Along with best-in-class production technologies and livestream capabilities, the Ryman has been named Pollstar's Theater of the Year for 13 years through 2021.
Stay in Touch
What's almost as iconic as visiting the Ryman? Always having the inside scoop!
Sign up for exclusive updates, offers, and events, so you never miss out on what's happening at the Mother Church.