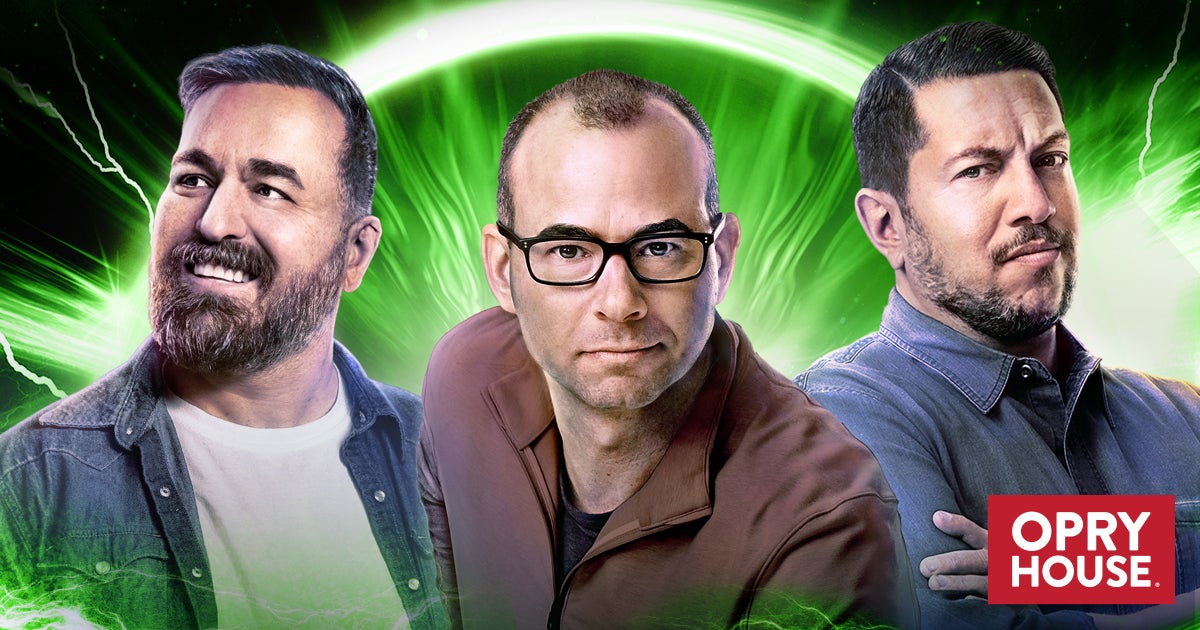 16+ SUGGESTED (PARENTAL DISCRETION ADVISED) Q, Murr and Sal have been making audiences laugh on Impractical Jokers since 2011, and just celebrated their 10-year milestone. Impractical Jokers is a top 5 comedy on cable, and truTV's longest-running and top-rated original comedy. "We are so excited to finally get back on tour next year. After the difficult last couple of years, we are looking forward to laughing again with all the Impractical Jokers fans out there and bringing them a personalized and intimate comedic experience like never before." ABOUT IMPRACTICAL JOKERS Brian Quinn (Q), James Murray (Murr) and Sal Vulcano are the Creators, Executive Producers, and Stars of truTV's hit series, Impractical Jokers. Impractical Jokers is a hidden camera comedy show that follows Q, Murr and Sal as they compete to embarrass each other amongst the general public with a series of hilarious and outrageous dares. When Q, Murr and Sal challenge each other to say or do something, they have to do it... if they refuse, they lose! At the end of every episode - with the help of a celebrity guest - the episode's loser must endure a punishment of epic proportions. The series returns for its 10th season in February 2023. In addition to their top 5 comedy show on cable, and truTV's longest running and top-rated original comedy, the guys have toured steadily over the last eight years with their wildly popular live show, performing for over one million fans in the US and UK, including six sold-out nights at Radio City Music Hall, a sold-out Madison Square Garden, and six sold-out shows at London's The O2 Arena. Natives of Staten Island, NY, Q, Murr, and Sal met while attending high school and later formed The Tenderloins Comedy Troupe in 1999. After years of performing live improv and sketch comedy shows, The Tenderloins crossed over to the web, garnering millions of viewsfor their internet sketches, eventually creating the runaway success Impractical Jokers for truTV.
Stay in Touch
What's almost as iconic as visiting the Ryman? Always having the inside scoop!
Sign up for exclusive updates, offers, and events, so you never miss out on what's happening at the Mother Church.