Trailblazing musician, author and activist Tori Amos announced a US tour this summer to continue celebration of her highly acclaimed 2021 album, Ocean to Ocean. Following a sold-out World Tour throughout 2022, Tori will once again be performing with long-time collaborator bassist Jon Evans and renowned UK drummer Ash Soan, with special guest support to be announced. She will also be making stops at venues like The Greek Theater in Los Angeles, Red Rocks Amphitheater in Colorado, and a special stop at Wolf Trap in Virginia, where Amos grew up attending shows.
The album is Amos' most personal work in years – bursting with warmth and connection, with deep roots in her earliest song writing. As communities around the world suffered the loss of life, live music, travel, and much at all to observe, Tori had a difficult time during the pandemic. She descended to an emotional state lower than she had been to for a long time - but the depths became creative, forcing a return to the kind of introspection she recognised from her debut album Little Earthquakes. The new collection is an expression of kinship and love, of emotional and geographical dislocation. It explores environmental concerns, the restraints of the pandemic for those on the cusp of adulthood, empowerment, loss & healing delivered with Tori's trademark urgency and passion
Venue Information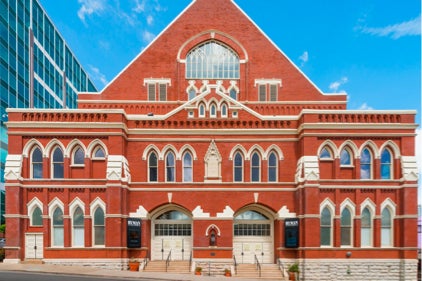 Ryman Auditorium
Ryman Auditorium, located at 116 Rep. John Lewis Way North, in Nashville, Tennessee, is one of the most celebrated venues in modern music. Built in 1892, the historic 2,362-seat live performance venue is the most famous former home of the Grand Ole Opry and is revered by artists and music fans for its world-class acoustics. A bucket list moment for both fans and artists alike, her iconic stage has hosted performers from across genres, such as Elvis Presley, Bruce Springsteen, Charley Pride, Loretta Lynn, Johnny Cash, Harry Styles, Wu-Tang Clan, Lizzo, and thousands more. While offering a diverse lineup and thriving concert schedule with over 200 shows per year, the venue is also open for daytime tours year-round. Along with best-in-class production technologies and livestream capabilities, the Ryman has been named Pollstar's Theater of the Year for 13 years through 2021.
Stay In Touch
Subscribe for updates, events offers and more. To sign up to receive our emails, Fill in the following fields and hit submit. Thanks, and Welcome!